Latest posts by Michael Malley
(see all)
90 Day Fiance stars Jovi Dufren and Yara Zaya have been one of the most popular TLC couples today. They've been successful with their lives and fans are glad that they were able to overcome all of their struggles in their marriage. Many are also impressed by Jovi's newfound maturity. He's no longer partying and drinking a lot like he used to. Instead, he's been spending most of his time with his daughter, Mylah. On the other hand, Yara has become an inspiration to many due to her strong personality. Fans are also praising Jovi and Yara for being the best couple in the latest tell-all.
90 Day Fiance: Jovi Dufren Doesn't Hold Back
TLC recently shared a clip from the one-on-one session of 90 Day Fiance stars Jovi Dufren and Andrei Castravet as part of the tell-all spinoff. Fans thought that the two would get along quickly due to their love for alcohol. However, things went sideways pretty quickly after Jovi starts a conversation regarding Andrei's relationship with Elizabeth Pottahast's family. According to Jovi, Andrei clearly had a bad relationship with Elizabeth's family and he thinks that he's the one to blame. It made Andrei upset and starts cursing at Jovi as he denies his allegations. Meanwhile, fans praised Jovi for keeping things real.
Yara Continues To Show Bravery
90 Day Fiance fans are also praising Yara Zaya for the bravery she showed during the latest tell-all of Happily Ever After? Apparently, Angela Deem went off and had a heated exchange with Usman Umar right before the show started. However, Yara told Angela to stop and respect her co-stars. The two ended up with a heated exchange, but Yara doesn't seem to care what Angela said. Many are also commending Yara for the professionalism she showed during the tell-all.
90 Day Fiance: Jovi Dufren & Yara Zaya Looking Forward For A Better Year
Jovi Dufren also took to social media to share a clip summarizing their incredible 2022. "Cheers to the new Year!! What a year 2022 has been. We have reached milestones, had a lot of fun, and overcome a lot of struggles," Jovi said. "Looking forward to an even better year in 2023," he added. At this point, Jovi has yet to share their plans for 2023. But fans think they will be prioritizing their plans to move. Mylah is getting bigger and will have to go to school soon. Due to this, fans can expect updates regarding their moving plans early this year.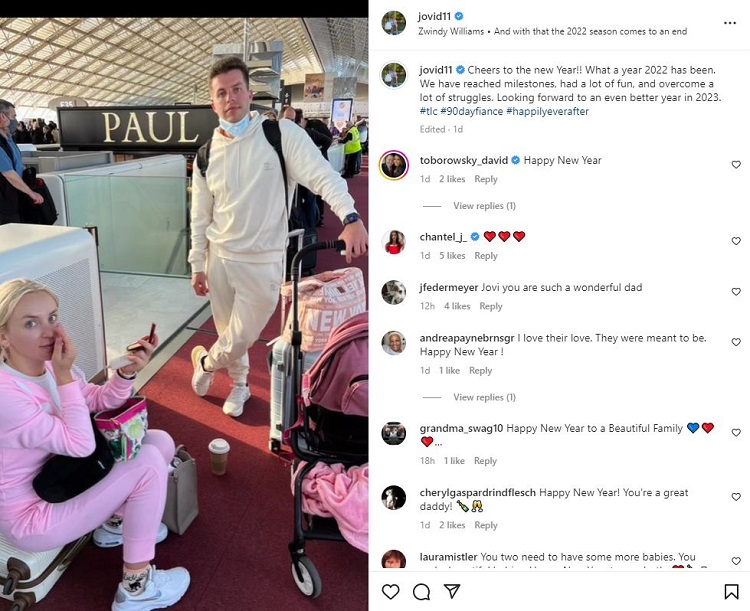 Meanwhile, fans are already speculating that Jovi and Yara will stick around the franchise due to their growing popularity. Will TLC give the couple their own spinoff show like Loren/Alex and David/Annie? Let us know your thoughts.
Come back to Entertainment Chronicle for all your TLC updates and news.