90 Day Fiance star Jovi Dufren has been keeping in touch with the fans lately. Despite his busy schedule, Jovi never forgets to share adorable pictures with his daughter, Mylah. It also appears that Jovi and his wife, Yara Zaya, have been traveling lately. Apparently, the two have been looking for a new place to call home. However, it seems that Jovi is having a hard time letting go of his hometown in New Orleans. He even took YouTube to share a tour of his favorite spots in NOLA.
90 Day Fiance: Jovi Dufren Shares Favorite Spots In New Orleans
In a YouTube post, 90 Day Fiance star Jovi shared a video tour of his favorite spots in New Orleans. According to Jovi, he's often asked about what will he recommend to the tourists in NOLA. Fortunately, it seems that Jovi has already roamed around NOLA and knows what are the best places to visit. The video starts off with Jovi paying a visit to one of his favorite coffee shops.
After that, Jovi did a quick tour of New Orleans Musical Legend Park. He also ordered one of his favorite meals in the park. Jovi also paid a visit to one of his favorite bars in NOLA. He even revealed the "hand grenade" which is a drink that no one knows how to make. Jovi also recommended taking only 1 order of the "hand grenade" as it can get anyone drunk easily. The video ended with Jovi and Yara eating at Domenica, which is a fancy Italian restaurant located in NOLA, which mostly serves pizzas and pasta.
Where Are They Moving?
At this point, Jovi and Yara have yet to share if they already found a new place to call home. However, Jovi previously revealed that they're currently choosing between Texas and Florida. It's still unclear if a new state is added to their choices. But fans are hoping that the two will finally make a decision soon as Mylah is starting to get big. Some are also worried about the couple's recent expenses as they appear to stay in luxurious hotels from time to time.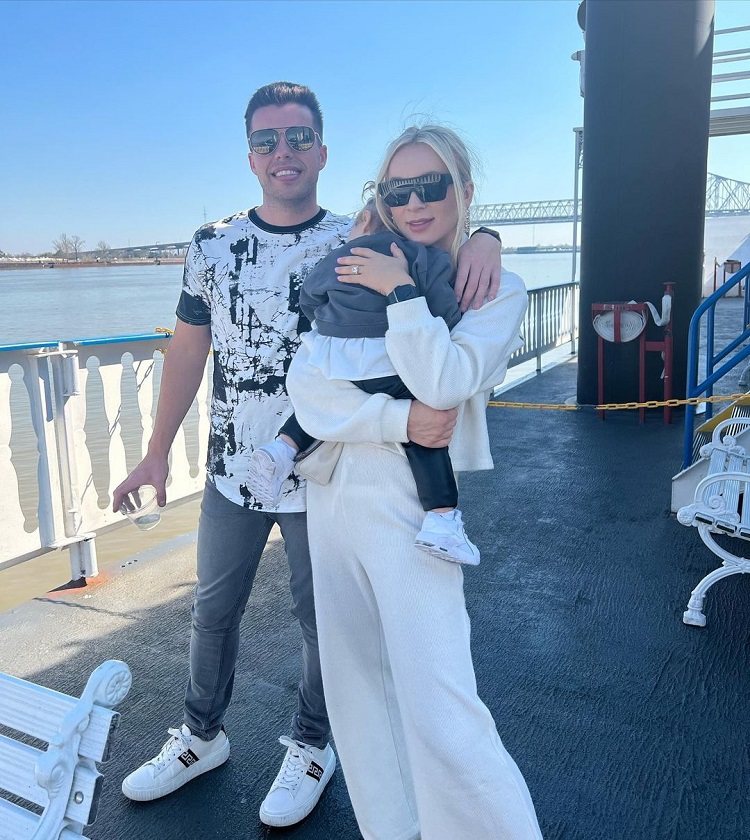 90 Day Fiance: Jovi Shares Mylah's Love For Fries
Aside from sharing a quick tour in New Orleans, Jovi also took social media to share a wholesome picture with Mylah. However, Jovi's caption indicates one of his recent struggles with his daughter. "Trying to get this girl to eat anything other than french fries is a struggle," Jovi said. Meanwhile, fans took Jovi's comment section to praise him for his incredible parenting. Others are also hoping that Jovi will continue to share adorable stories with Mylah despite his busy schedule.
It's clear to see that Jovi and Yara Zaya have become one of the most successful TLC couples today. Their growing popularity even resulted in TLC bringing them back in the seventh season of 90 Day Fiancé: Happily Ever After?
Come back to Entertainment Chronicle for all your TLC updates and news.
Latest posts by Michael Malley
(see all)