Counting On star Jinger Duggar has been keeping in touch with the fans lately. Apparently, Jinger and her husband, Jeremy Vuolo, previously revealed that they'll be focusing more on vlogging. So far, Jinger and Jeremy have already released 3 vlogs on their YouTube channel. Fans are also glad that Jinger is making multiple ways to keep the fans updated when it comes to her family. Now, Jinger is back to share another update for the fans. This time, Jinger is sharing their beach day with Felicity and Evangeline.
Counting On: Jinger Duggar Shares Beach Day With Daughters
In a social media post, Counting On star Jinger Duggar shared a picture with Jeremy Vuolo on a beach. However, Jinger revealed that they're not the only ones enjoying the beautiful view. According to Jinger, her daughters were also with them during their beach day. "We took the girls to the beach in Malibu. Perfect family day. So refreshing," Jinger said. Despite not sharing any pictures of the kids, fans are glad that Felicity and Evangeline get to travel with their parents. It also appears that Felicity took the photo again. Apparently, Jinger recently revealed that Felicity has been taking pictures of them, and fans think that she has a good touch in photography.
Will Jinger & Jeremy Finally Share Pictures Of Kids?
Counting On stars Jinger Duggar and Jeremy Vuolo have already made it clear that they want to keep things private when it comes to their kids. The two also said that it's their way to respect their privacy, and fans are supporting their decision. However, it seems that things are starting to change lately. According to some, Jinger and Jeremy have been sharing back-facing pictures of their daughters recently. Some also think that they're becoming more open when it comes to Felicity and Evangeline. Due to this, fans are hoping that it won't take that long before the two finally share pictures with their daughters.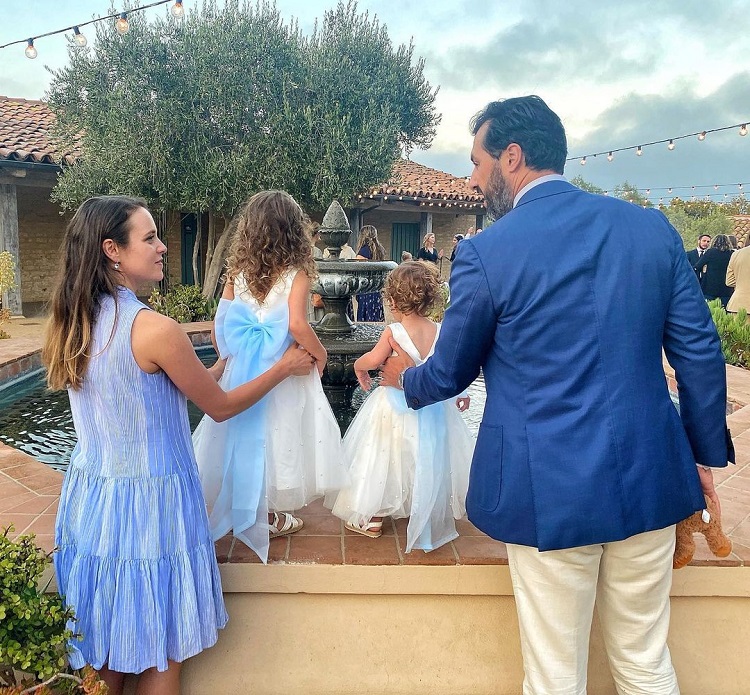 Counting On: Fans Are Already Asking For Fourth Vlog
Aside from their daughters, Counting On fans also want Jinger Duggar and Jeremy Vuolo to finally share their fourth vlog. Apparently, fans think that it takes a while before the two uploads a video on YouTube. But some believe that vlogging does take time, especially since the two have to edit it a lot. It's still unclear what's going to be in the fourth vlog. However, fans are hoping that it will finally feature Jinger's family, which includes her kids.
It's clear to see that Jinger and Jeremy are living their best lives in Los Angeles. Fans are also praising the two for staying positive in life amid all the controversies that the Duggar family has been facing lately.
Come back to Entertainment Chronicle for all your TLC updates and news.
Latest posts by Michael Malley
(see all)