Latest posts by Michael Malley
(see all)
Counting On star Jinger Duggar and her husband have been keeping in touch with the fans lately. The two have been busy with vlogging as well. Fans are also amazed by the big changes in Jinger's lifestyle, which is far from what they used to in Arkansas. However, despite the changes in her life, it seems that she still has the Duggar family's support. Michelle Duggar even paid Jinger a visit earlier this year. Now, Jinger is back to share another update for the fans. This time, Jinger shares their third vlog where she and Jeremy Vuolo traveled to Miami.
Counting On: Jinger Duggar & Jeremy Vuolo Travel To Miami In Latest Vlog
In a YouTube post, Counting On star Jinger Duggar shared her third vlog with Jeremy Vuolo. Apparently, the two traveled to Miami to do some fishing. Jinger also revealed that their trip is also a celebration of Jeremy's father.
The video started off with Jinger and Jeremy making a quick tour of the boat that they'll be using. Moments later, Jinger shared clips of them catching several massive fish. The vlog ended with Jeremy eating lunch with his father.
Are The Kids With Them?
Counting On star Jinger Duggar didn't share any clip of her kids during their third vlog. It's unclear whether Felicity and Evangeline were with them during their trip to Miami. However, fans think that they may have stayed at home due to the dangers of fishing in a boat.
Meanwhile, fans are starting to notice that Jinger and Jeremy Vuolo are becoming more transparent when it comes to their kids lately. According to some, they've been sharing more pictures and clips of them on social media.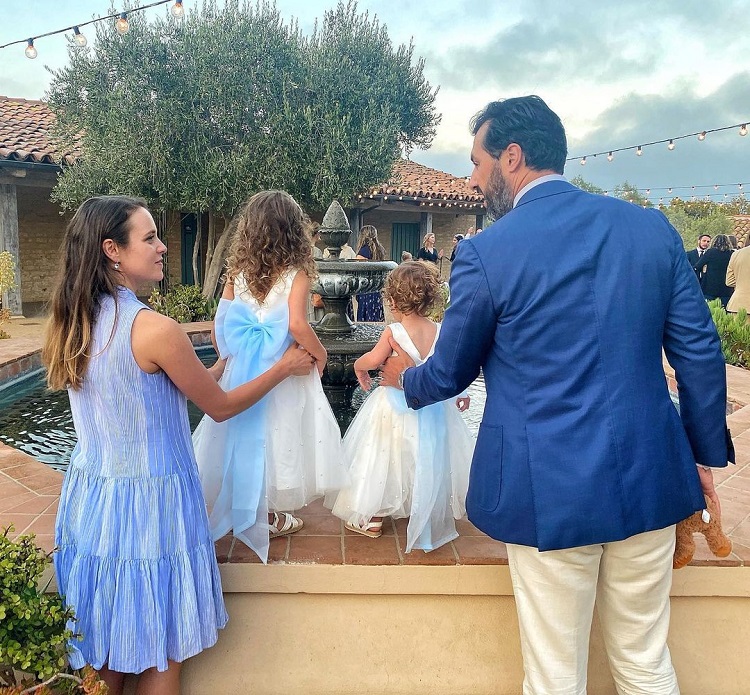 Counting On: Jinger Duggar's Lifestyle Is Now Far From Her Siblings In Arkansas
It's clear to see that Jinger Duggar's lifestyle changed a lot since moving to Los Angeles with Jeremy Vuolo. Counting On fans also think that her ways of clothing are now far from what she used to back in Arkansas. Most of the time, Jinger wears pants and shorts combined with a popular shoe brand, which is something that the Duggars don't usually do. However, it seems that Jinger's lifestyle is still accepted by her family.
Meanwhile, fans are glad that Jinger and Jeremy are living their best lives. Apparently, most of the Duggars have been shying away from the online world due to the controversies caused by their convicted brother, Josh Duggar.
Come back to Entertainment Chronicle for all your TLC updates and news.