Latest posts by Michael Malley
(see all)
Sister Wives star Gabriel Brown has been receiving a lot of support from fans over the past few months. Apparently, many were saddened when Gabriel revealed that his father, Kody Brown, forgot about his birthday. He even got emotional during his interview in Season 17 and said that his phone call with Kody where he forgot about his birthday was the last time he talked to him. Now, Gabriel is making headlines once again after Janelle Brown revealed that he chopped off his hair. But it has a big meaning behind it, and fans are loving it.
Sister Wives: Gabriel Brown Chops Off Hair In Latest Clip
In a social media post, Sister Wives star Janelle Brown shared a clip of Gabriel Brown chopping off his hair. However, fans were left in awe after Janelle revealed that Gabriel's hair will be donated to charity. "Gabe decided it was time for a haircut. He had enough to donate it to charity. I like his new fresh look," Janelle captioned. Fans also praised Gabriel's new look. Some also commended Janelle for raising such a kind son.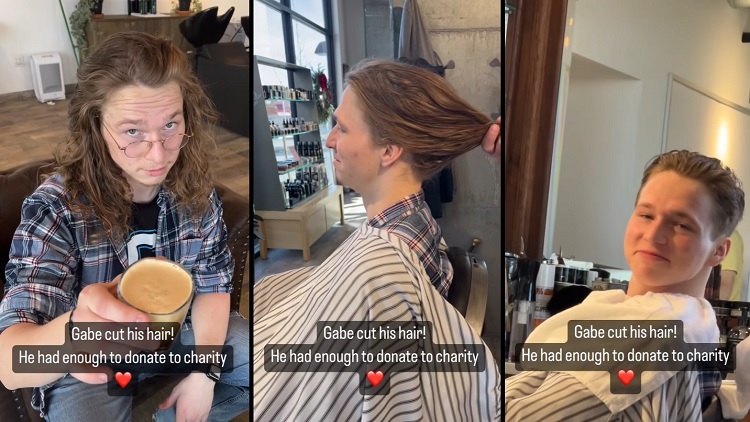 Kody & Gabriel's Current Status
At this point, Sister Wives star Janelle Brown has yet to share updates regarding Gabriel Brown and Kody Brown's relationship. Fans don't think anything has improved between them, especially with Kody's statements during the tell-all. Apparently, Kody is asking Janelle's kids to contact him instead. He also wants them to apologize to him and Robyn Brown. According to some, it clearly shows that Kody will never make it up to his kids and will not admit his mistakes. Fans also think it's one of the main reasons why some of Kody's kids are starting to make content online where they expose his bad behavior.
Sister Wives: Fans Continue To Show Support To Gabriel Brown Despite Online Absence
It's been quite some time since Sister Wives star Gabriel Brown last posted on social media. It was reported that he deleted his pages and eventually brought them back. However, it now only features his old posts from years ago. That hasn't stopped fans from leaving positive messages for Gabriel. According to some, they're hoping that Gabriel will continue to follow the path of his mother and continue to have a sweet personality, despite the troubles in his family.
Meanwhile, some fans are hoping that Gabriel will finally find the healing he needs after the heartbreak from his father. Many also hope to see him return to social media soon.
Come back to Entertainment Chronicle for all your TLC updates and news.