Sister Wives star Janelle Brown has been keeping in touch with the fans lately. Most of the time, Janelle shares her bonding time with the kids. Fans are also glad that Janelle has been living her best life amid Kody Brown's absence. Janelle has been receiving a lot of support from fans due to her healthy lifestyle as well. According to some, it's clear that Janelle's recent glowing looks came from her healthy diet. Now, Janelle is back to share another update for the fans. But this time, Janelle shares an adorable picture of her daughter, Savanah, as she turns 18 in a week.
Sister Wives: Janelle Brown Shares Picture Of Savanah Ahead Of Her 18th Birthday
In a social media post, Sister Wives star Janelle Brown shared a picture of her daughter, Savanah. "The dog version of great TV. They could watch someone cook for hours. Especially when it's a piece of meat," Janelle captioned. "Isn't Savanah so beautiful? And she is going to be 18 in about a week! This momma feels old!" she added. Meanwhile, fans can't believe how time flies when it comes to the Brown kids. Some fans already left birthday messages for Savanh in Janelle's comment section as well. At this point, it's unclear how well Janelle celebrate the 18th birthday of her daughter. But fans are expecting a big celebration, and many are hoping that Kody Brown will be there as well.
Janelle's Kids No Longer Spend Time With Their Father?
It's been quite some time since Sister Wives fans last saw Kody Brown spending time with Janelle Brown's kids. It also appears that the kids now prefer his absence as he continues to hurt their feelings due to his unfair relationship with Robyn Brown. Janelle's kids are not the only ones affected by Kody and Robyn's monogamous-like lifestyle. Apparently, some of Christine Brown's kids also hate how Kody doesn't treat his family equally. Gwendlyn Brown even launched a Q&A on Patreon where she exposes a lot of things about her father and Robyn.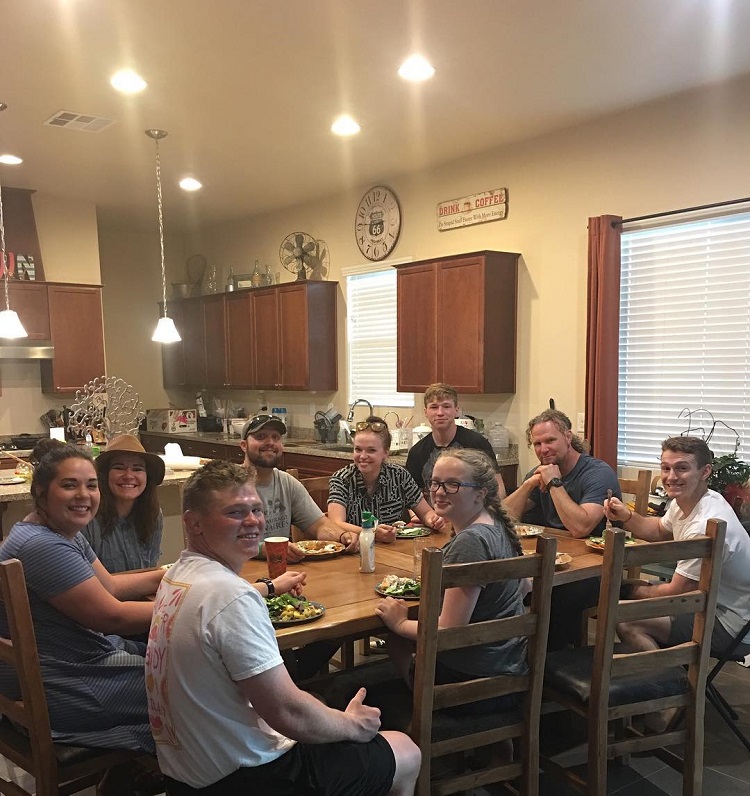 Sister Wives: Fans Continue To Cheer For Janelle Brown
Sister Wives fans have been sending positive messages for Janelle Brown over the past few weeks. Apparently, many are praising Janelle for staying strong and doing an amazing job as a parent not just to her kids, but also to Christine Brown's children. Janelle even took to social media during Thanksgiving to reveal that Christine's son, Paedon Brown, joined their holiday. On the other hand, fans are still calling out Kody Brown after seemingly neglecting his other families for Thanksgiving.
It's clear to see how dysfunctional the plural family has become. Meanwhile, fans are glad that the other wives are still finding ways to keep their kids happy amid Kody's absence. What are your thoughts? Let us know and watch Sister Wives Sundays on TLC.
To stay up to date with everything happening with the Sister Wives, return to Entertainment Chronicle.
Latest posts by Michael Malley
(see all)