Counting On fans have seen the Duggar family grow throughout the years. Despite the cancellation of their show, fans are still getting updates about the big family through social media. However, Josh Duggar's CSAM arrest brought so much damage to the family's reputation. Fans even think that it's one of the main reasons why Jim Bob Duggar and Michelle Duggar have been out of sight online. Meanwhile, some think that Jim Bob and Michelle are also getting tired of parenting. Some also believe that they've been taking a break when it comes to their kids, and have been asking Jana Duggar to look after them.
Counting On: Do Jim Bob Duggar & Michelle Duggar Get Tired Of Parenting?
Counting On fans took Reddit to discuss the possibility that Jim Bob and Michelle Duggar are getting tired of parenting. "It's been going on for so long, I have to imagine it feels weird to have kids still living at home with them while their older children are married and have children of their own," one person said. Others agree and said that Jim Bob and Michelle may have lost interest in taking care of their kids after getting canceled by TLC. Meanwhile, some think that the two have done questionable parenting throughout the years. "Jim Bob never raised his kids, to begin with. He's not sick of it because he doesn't actually have to do anything. I think Michelle was over it after 3 kids," another person added.
Fans Think Jana Has Become The Caretaker Of The Family
Counting On fans also believe that Jana Duggar has been the caretaker of the family for years. Some also think that it's one of the main reasons why Jana is still single. However, fans think that Jana is nearly done being the babysitter of the family as most of her siblings start to get older. At this point, Jana has yet to share what she's been up to lately. She's been silent on social media as well, and fans think that it's due to her busy life taking care of her siblings and in-laws.
Counting On: Will TLC Bring The Duggars Back?
TLC has yet to share if they will bring back the Duggars to the small screens. However, Counting On fans believe that Josh Duggar's conviction will make it harder for the family to make a return. It also appears that most of them have been trying to avoid social media since Josh's arrest. It's also reported that there's been a rift in the family since Josh's arrest. According to reports, some of the Duggar kids don't like how their parents supported their disgraced brother.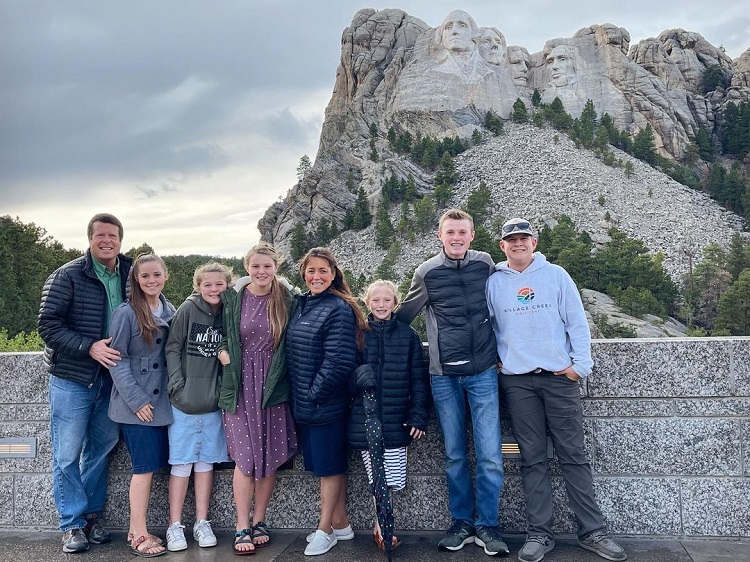 It's clear to see that things are still falling apart in the conservative family since Josh's arrest. However, fans are not losing hope that they will eventually recover and return from sharing wholesome content online.
Come back to Entertainment Chronicle for all your TLC updates and news.
Latest posts by Michael Malley
(see all)