90 Day Fiance star Jovi Dufren has been keeping in touch with the fans lately. Most of the time, Jovi shares adorable updates with Yara Zaya. The two have been receiving so much praise, as well, due to their parenting. Fans also commend Jovi for keeping Yara happy amid all the stress she's been going through lately. Apparently, Yara has been brokenhearted due to the ongoing war in her home country, Ukraine. However, Yara has been showing everyone that she's a strong woman and she will do everything to help the victims of the war. Now, Jovi and Yara are back to share another update for the fans. Yet this time, the two are spreading positivity during their latest road trip with Mylah.
90 Day Fiance: Jovi Dufren Shares Wholesome Roadtrip With Yara & Mylah
In an Instagram post, 90 Day Fiance star Jovi Dufren shared a clip from his recent road trip with Yara Zaya and Mylah. The clip shows Yara dancing in the car while Mylah enjoys her teddy bear backseat. "How our 4th of July weekend is going. What's everybody doing this weekend for the 4th??" Jovi said. "I feel like this is the Holiday that I've probably worked the most throughout my life so I don't even know what to do when I'm home," he added. It's clear to see that Jovi and Yara are living their best lives. Fans are also amazed by how Mylah got used to traveling a lot at a very young age. Jovi has yet to share what happened after their road trip. Fortunately, fans can expect more adorable clips from the family in the coming days.
Jovi Shares Hilarious Clip With Mylah Trying To Brush Her Teeth
The proud papa also took social media to share a hilarious clip of Mylah trying to brush her teeth. Jovi even asked Mylah if she needs help, but she remained focused on brushing her own teeth. This wasn't the first time Jovi shared a wholesome clip with Mylah. At one point, Jovi shared a clip with Yara Zaya trying their best to make their daughter laugh by dancing in front of her. Fans are also praising the two for their efforts in keeping their daughter happy despite their busy schedules.
90 Day Fiance: Are They Still Moving?
At this point, 90 Day Fiance stars Jovi Dufren and Yara Zaya have yet to share when are they going to move. Apparently, Jovi revealed that they're currently choosing between Texas and Florida. It's been quite some time since Jovi last revealed their two choices. However, fans think that it's only a matter of time before they finally decide as Mylah starts to get bigger. It also appears that Jovi and Yara are enjoying their travels first before finally settling in a new state and easing down on their adventures.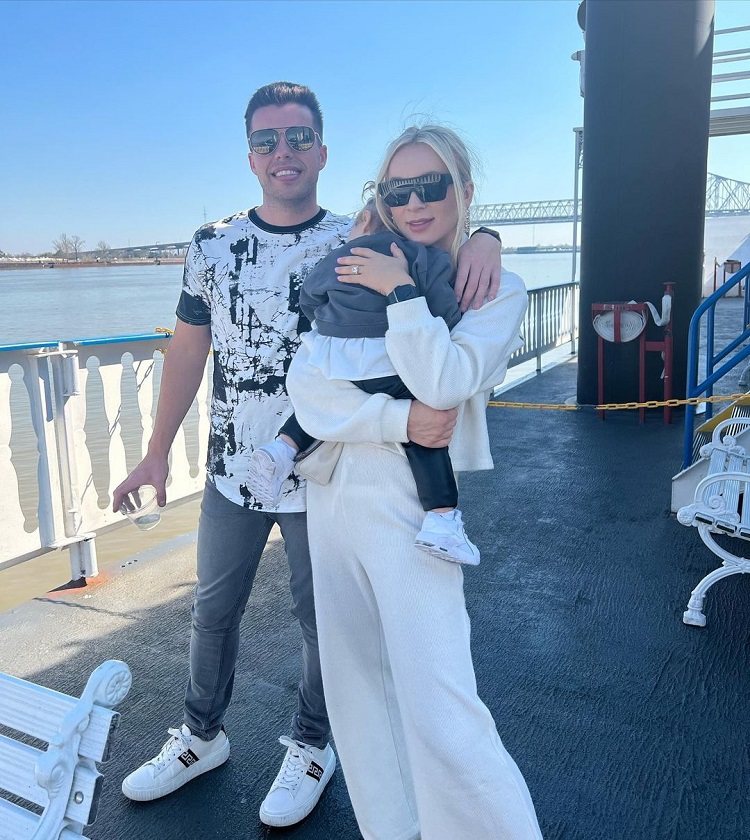 It's clear to see that Jovi and Yara are one of the most successful TLC couples today. Fans are also hoping that the two will continue to receive more spinoffs from the network company.
Are you enjoying the couple's adventures and watching as Mylah grows into a little lady? Let us know and come back to Entertainment Chronicle for all your TLC updates and news.
Latest posts by Michael Malley
(see all)