Latest posts by Michael Malley
(see all)
Counting On fans have been keeping their eyes close to the Duggars lately. Apparently, fans are waiting if some of Jim Bob and Michelle Duggar's kids will surface to expose the family. According to reports, there's been a rift in the Duggars since Josh's arrest. Due to this, fans want those who are against Jim Bob and Michelle to step up and expose their wrongdoings once and for all. However, fans think that it will only be possible if TLC will give them an opportunity for a special tell-all episode.
Counting On: Why Fans Think A Duggar Tell-All Will Be Huge
Counting On fans have been speculating if the Duggar family will ever return to the small screens. Some think that there's still a chance for them to return, but not the type of show that they used to make. According to some, the Duggars will most likely return in a special tell-all episode.
Others agree with the idea and said that it could help the Duggars address all of the controversies that they've been facing throughout the years. But some think that it won't be that easy as the Duggars are known for focusing more on wholesome and positive content instead of the controversial ones.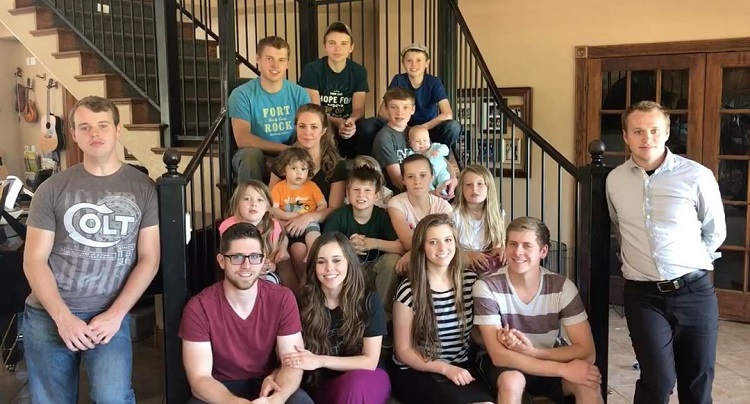 Will Jim Bob & Michelle Accept A Tell-All Special?
Counting On fans also think that Jim Bob and Michelle Duggar will simply not allow such a controversial tell-all for their family. But some think that it's still possible, especially if there's going to be a big number of their kids wanting to do a tell-all. It's also known that there have been several Duggar kids that have been against the family.
One of them is Jill Duggar, who's been estranged from the family for years. However, fans think that Jill is starting to gain more supporters in the family that are also against their parents.
Counting On: Fans Think Amy Duggar Has A Higher Chance Of Getting A Tell-All
Counting On fans also believe that Amy Duggar might be the first to get a tell-all. Apparently, Amy has expressed her hatred towards the family, especially Jim Bob and Michelle. She even called out Michelle after she released a letter pleading for leniency for Josh Duggar instead of helping the victims of child abuse.
Amy has also shared her interest in writing a tell-all book. Due to this, TLC might try to take the opportunity to document what Amy wants to say against the Duggars.
At this point, TLC has yet to confirm if they will give the Duggars a tell-all spinoff. But some are not losing hope, especially now that the Duggars are facing so many controversies.
Come back to Entertainment Chronicle for all your TLC updates and news.