Counting On star Jessa Duggar has been making headlines after revealing that they're moving to a new house. Jessa also shared clips of the new house that they're currently renovating. However, reports claimed that the house didn't come from Jessa and Ben Seewald's pockets. Instead, it was reportedly given to them by their church. Meanwhile, fans are also questioning Jessa and Ben's ways of income after parting ways with TLC.
Counting On: Fans Question Jessa Duggar's Income
Counting On fans took Reddit to discuss Jessa Duggar and Ben Seewald's ways of income. Apparently, fans have been questioning what does Ben puts to the table. According to reports, Ben has been gaining most of his income from their church. Meanwhile, it seems that Jessa gets income from her YouTube channel and online promotions. Some were amazed by Jessa and Ben's ability to live such a healthy lifestyle despite their lack of income. However, some think that Jessa and Ben barely spend that much, which is why they've been able to save a lot. However, many are not having any of Jessa's claims that their new house came from their own pockets.
Jessa & Ben's New House Came From Their Chruch?
Aside from their ways of income, Counting On fans shared their thoughts on Jessa Duggar's new home. Apparently, Jessa shared a video from the renovation of their new house. During the last few parts of the video, Jessa claimed that they used a lot of their savings for the house. However, reports claimed that the house was actually given to them by their church. Due to this, fans doubt that Jessa did spend that much. "I guess we know the reason why she was so defensive over comments insinuating she couldn't afford a house because her husband has a sh***y job," one person said. "It just SO MUCH gets my goat that she claims they lived frugally and saved when they were given this home," another person added.
Counting On: Jessa Duggar No longer Holding Back From Haters
Counting On fans also think that Jessa Duggar is no longer holding back when it comes to her haters. Apparently, Jessa was swarmed by criticism during her recent post about her new house. However, she replied to a lot of hateful comments and shut them down, which is something that she hasn't done before. According to some, Jessa is no longer hiding her true colors after cutting ties with TLC. "She's not on TLC anymore. She doesn't have to play nice," another person added.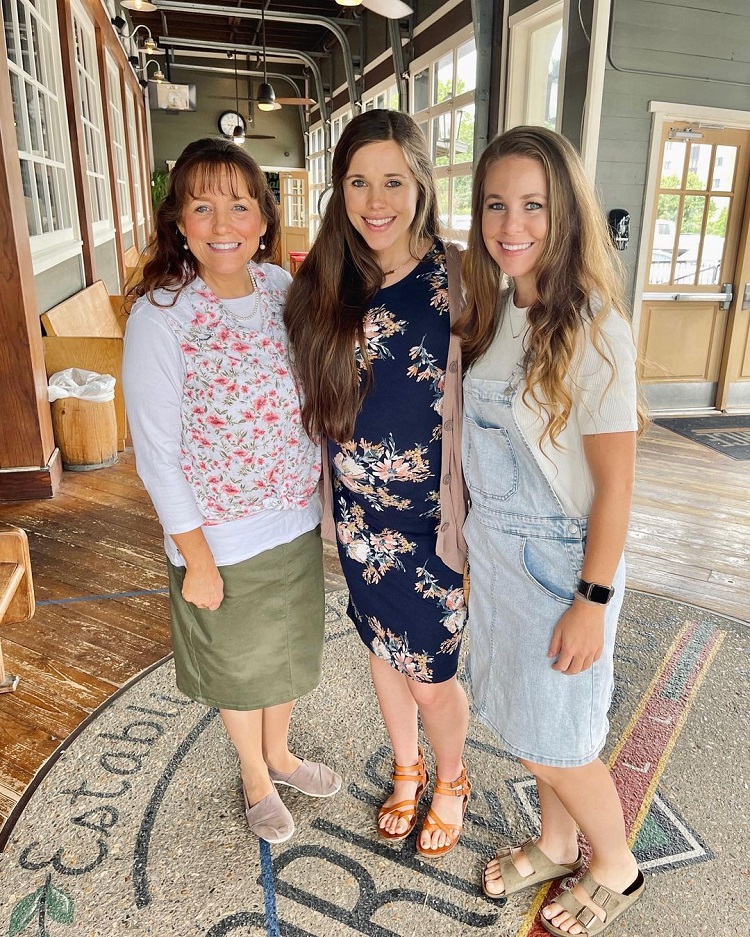 It's clear to see that Jessa is becoming more vocal against her haters online. Some like it as it shows how strong of a person Jessa is. Meanwhile, some are hoping that some of Jessa's sisters will follow in her footsteps and show their strong side to shut down the haters.
Come back to Entertainment Chronicle for all your TLC updates and news.
Latest posts by Michael Malley
(see all)