Counting On fans have seen Jana Duggar's sudden online presence on social media. Fans even think that she's now one of the most active members of the family online. Some even find it odd that she wasn't disgraced by Jim Bob Duggar and Michelle Duggar despite her recent trouble with the law. However, fans think that there's an explanation for why Jana is still treated well by her parents. Some even think that she's now the face of the Duggars after all the controversies that they've been through.
Counting On: Is Jana Duggar The New Face Of The Duggars?
Counting On fans took Reddit to talk about Jana Duggar being the new face of the Duggar family. According to some, Jana's sudden activity on social media is noticeable. Most of the time, she shares pictures and clips from the Duggar family's gatherings, which is something that Jim Bob Duggar and Michelle Duggar usually do.
Many agree and said that Jana is also trying to help the family by painting them in a more positive light. However, it seems that the Duggars just can't escape controversies. According to reports, there's already a documentary in the works featuring the dark secrets of the family.
Is Jana Getting Closer To Courtship?
Counting On fans also think that Jana Duggar's online presence is a hint that something big is coming. According to some, it's also possible that Jana's courtship announcement is getting closer. Apparently, reports claimed that Jana had a secret relationship with Stephen Wissmann. The Duggars and Wissmanns never confirmed the relationship of the two. However, fans think that the pictures and clips of them being so close to each other are clear indications of their strong connection.
Counting On: Fans Think Jana Duggar Is Jim Bob Duggar's Backup Plan
It's clear to see that Counting On star Jana Duggar wants nothing but positivity for her family. However, fans think that there's another reason why she's so active lately. According to some, Jim Bob Duggar may have tasked Jana to distract the fans from their controversies. Fans also think that it's possible, especially by how Jana's posts are all about the happy moments of the family.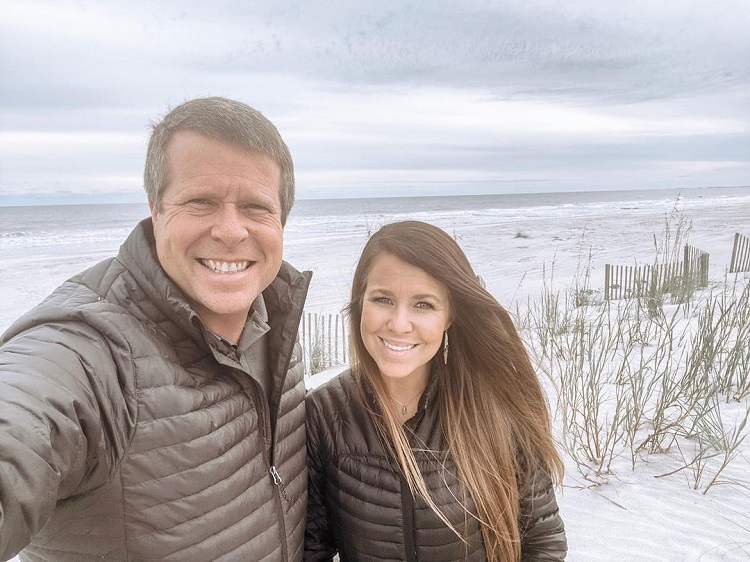 Some also noticed Jim Bob and Michelle Duggar's sudden absence online, especially since Josh Duggar's guilty verdict on his child porn case. However, the two were seen looking so happy while talking to other people during their New Year's Eve gathering in the Duggar compound.
It's clear to see that the Duggars are trying their best to avoid controversies after a stressful 2021. Fans are also hoping that all of them will have a better year.
Come back to Entertainment Chronicle for all your TLC updates and news.
Latest posts by Michael Malley
(see all)