Sister Wives fans are still in shock after the first episode of Season 16. Apparently, the latest season started off with an intense episode. However, some are starting to feel relieved by Christine Brown and Meri Brown's recent actions. It's known that both Meri and Christine are two of the most unfairly treated wives. Due to this, fans are happy when they started making decisions that don't benefit Kody Brown. Fans also think that Meri is going to be the next wife to leave after Christine's recent departure.
Sister Wives: Fans Are Rooting For Meri & Christine
Sister Wives fans took to Reddit to cheer for Meri Brown and Christine Brown's recent actions against Kody Brown, especially during the first episode of Season 16. "They cracked me up this whole episode. Their low-blow comments, Meri's shirt, and just their amazing attitude. They are both so over Kody, Robyn, and Janelle," one person said. "I loved it! So happy to see they aren't holding back on how they really feel, it's about time," another person added. This wasn't the first time Christine and Meri impressed the fans with their actions against Kody. Apparently, Meri has been positing cryptic quotes on social media and fans think that most of them depict her struggling relationship with Kody. Christine also shocked the world after announcing that she and Kody have finally split.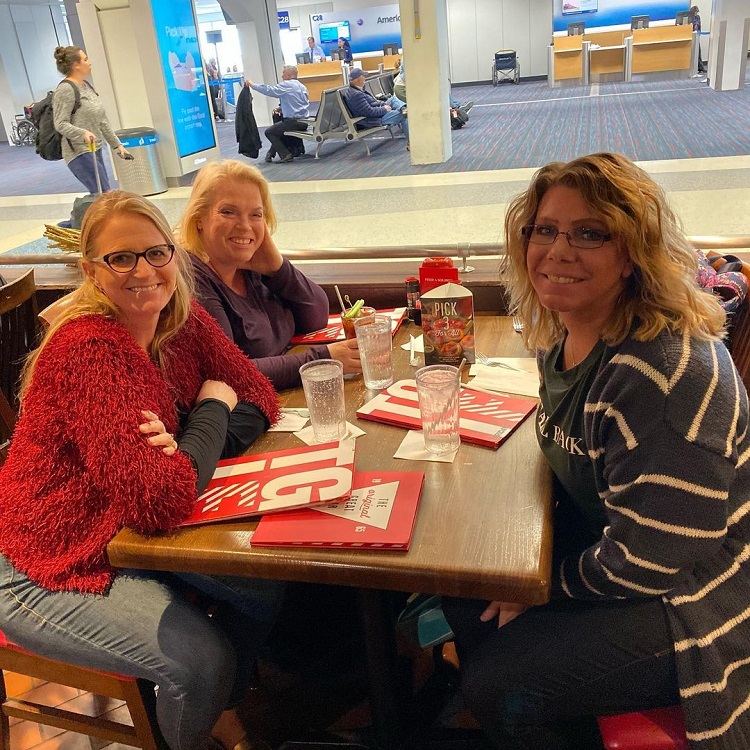 Fans Are Asking Meri To Leave Kody
Sister Wives fans took to Meri Brown's recent social media post to encourage her to leave Kody Brown. According to some, Meri hasn't been treated well by Kody and it would be best for her to leave. "Pleaaase leave him & start a happy life on your own! You deserve it," one fan said. "I think you'll be much happier with a different man who treats you like a queen as you deserved," another fan added. At this point, Meri has yet to confirm if she'll leave Kody. However, there are reports stating that Meri has already left the plural family and she's no longer talking to Kody and the other wives behind the cameras.
Sister Wives: Christine Brown Enjoys Her Life In Utah With Kids
Sister Wives star Christine Brown recently took to social media to share that she's now enjoying her life in Utah with her kids after leaving Kody Brown. Fans are also happy that Christine finally gets what she deserves. "You look so happy! I'm happy for you," one fan said. "You look amazing and I am glad you are where you want to be in your life! Keep on keeping on Christine," another fan added. Meanwhile, fans think that Kody has been inactive on social media due to his frustration over Christine's departure.
The first episode of Season 16 showed how dysfunctional the plural family has become. Fans also think that Kody won't be able to build on the Coyote Pass land due to his never-ending arguments with his wives.
Come back to Entertainment Chronicle for all your TLC updates and news.
Latest posts by Michael Malley
(see all)