Sister Wives star Kody Brown recently went headlines after his rare interaction with the fans. Apparently, Kody shared a picture of their Coyote Pass land that he likes to call his "backyard." It's clear to see that Kody is becoming more active online. Now, Kody is back to share a rare glimpse of himself bonding with his kids. Fans are also surprised to see Kody's fatherly love for his kids, which shuts down the rumors of him neglecting them.
Sister Wives: Kody Brown Shares Sweet Moments With His Kids In Latest Clip
Sister Wives fans took Reddit to share a clip from Kody Brown's recent Cameo. Apparently, the Cameo caught the attention of many after Kody shows off his fatherly love to his kids. During the clip, Kody can be seen talking sweetly to his daughter while also greeting his client from Cameo. Fans also discussed Kody's sweet approach to his kids. "Kody with his two favorite kids, kinda sweet though I guess?" one fan said. "I'll say it was weird and different to see Kody looking happy and genuinely fatherly," another fan added
Fans Accuse Kody Of Neglecting His Kids
Sister Wives star Kody Brown has been accused of neglecting his kids throughout the years. Apparently, fans rarely see Kody bonding with his kids. This is also one of the main reasons why fans think that he doesn't give enough time for them. Aside from that, Kody shocked the world after not going with his daughter Ysabel Brown's major back surgery in New Jersey. According to some, Kody broke the heart of his daughter and his family after letting his daughter deal with her surgery alone.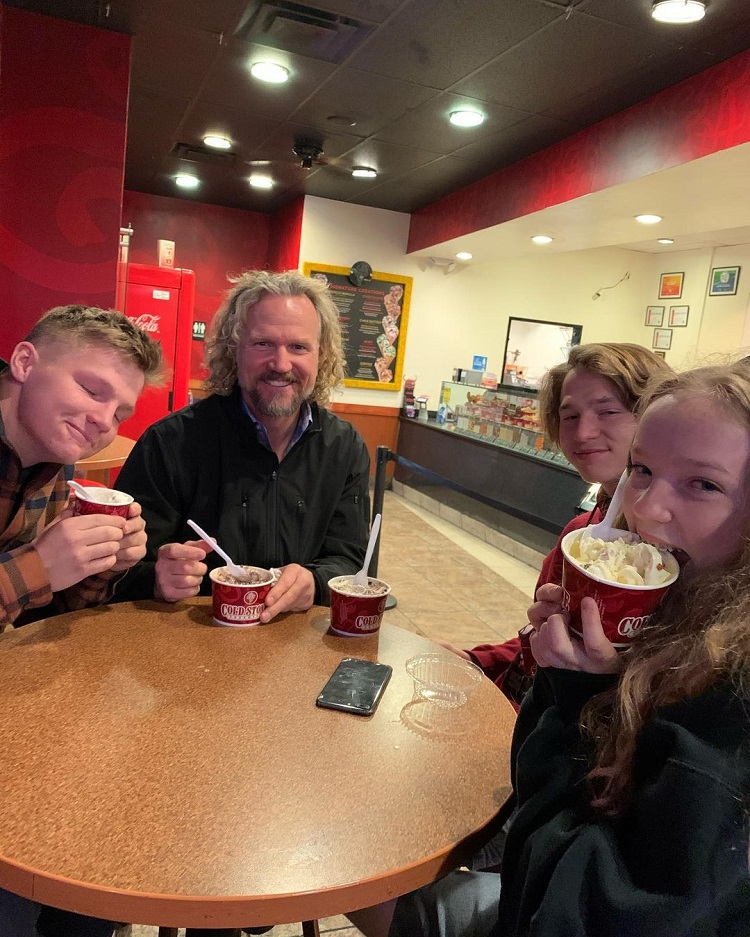 Sister Wives: Kody Brown Becoming More Active As Latest Season Approaches
Sister Wives fans have been noticing that Kody Brown is becoming more active online. According to some, Kody and the wives usually become active when a new season is about to arrive. Due to this, fans can expect that Kody will be promoting their upcoming season in a few days. Meanwhile, TLC already teased the fans about Season 16. According to the network company, Kody and his wives are still falling apart in the upcoming season. However, fans think that it may feature a happy ending this time as Kody plans to start his Coyote Pass Project.
At this point, Kody and the wives have yet to share any teasers about season 16. However, most of them have been sharing positivity online, showing that they'll overcome any challenges in their family.
Come back to Entertainment Chronicle for all your TLC updates and news.
Latest posts by Michael Malley
(see all)