Sister Wives fans have seen the Brown family struggling a lot in Flagstaff. According to reports, Kody Brown has been missing his property taxes due to financial struggles, which also resulted in the delay of his Coyote Pass Project. Their previous season also featured how much they struggled emotionally. Reports also claimed that jealousy is becoming a huge problem in the family. However, fans think that the Browns are also having thoughts on going back to Utah.
Sister Wives: Kody Brown's Struggles With His Wives
Sister Wives star Kody Brown recently went headlines after sharing a positive post about their Coyote Pass land. However, fans know that he and his wives have been struggling since moving the Flagstaff. According to reports, Kody hasn't been visiting some of his wives, such as Meri Brown and Christine Brown. Reports also claimed that he's been staying at Robyn Brown's home more often, causing jealousy for the other wives. According to some, the life of the plural family got worse since moving to Flagstaff. It's also reported that Kody has been struggling financially much more since moving to Flagstaff. Due to this, fans think that moving back to Utah will be their best choice when things got worse.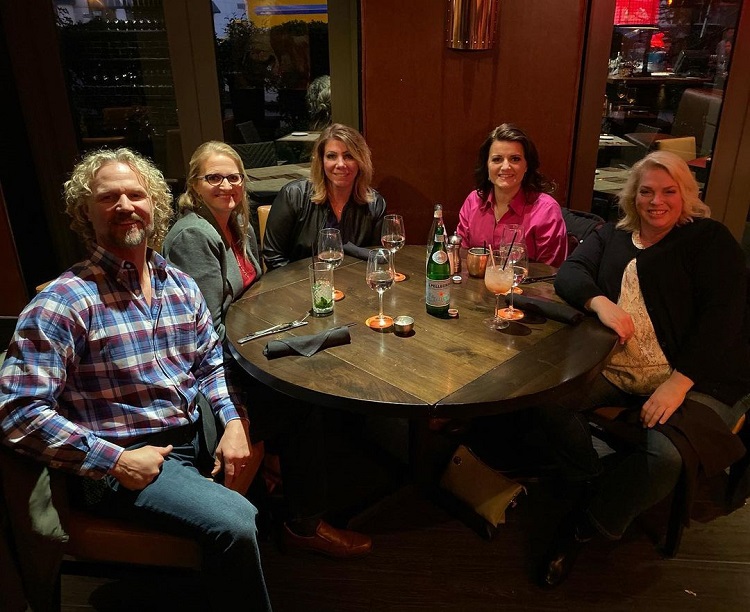 Christine Brown's Dream Of Moving Back
Sister Wives star Christine Brown told her family during the latest season that she wants to move back to Utah. Apparently, Christine's will to move back was fueled when Utah decriminalized polygamy. Unfortunately for Christine, Kody Brown and the other wives didn't agree. However, fans think that all of that will change in season 16, as TLC teased that the Browns are still falling apart. According to some, Kody will be forced to move back to Utah due to their difficult living conditions in Flagstaff. It also appears that he has failed to build on their Coyote Pass land due to his financial struggles. Fans are also speculating that Kody might just sell their land and start all over again in Utah.
Sister Wives: Fans Think Someone Will Leave In Season 16
Sister Wives fans have been keeping their eyes close to the plural family lately. According to some, Meri Brown might be the first wife of Kody Brown to leave the family. Apparently, Meri has been shading Kody and the wives by posting cryptic quotes online. Fans also think that some of her quotes hint at her plans to leave the plural family. Fans may still see Meri in season 16. However, fans think that her storyline is heading towards her plans to leave Kody and the wives.
At this point, Kody and his wives have yet to share any teasers about their upcoming season. However, the plural family usually posts teasers a week before their show premieres. Will the struggling family survive in the upcoming season?
Come back to Entertainment Chronicle for all your TLC updates and news.
Latest posts by Michael Malley
(see all)