Counting On star Amy Duggar has been vocal about her hatred towards Josh Duggar and all those who abuse children. She's been posting lengthy messages and cryptic quotes and most of them appear to depict Josh's immoral sins. It also appears that Anna became more aggressive trying to spread awareness of abuse lately. However, Amy herself apparently suffered a similar case. According to her, she suffered domestic violence with some of her exes from way back.
Counting On: Amy Duggar Recalls Domestic Violence From Her Exes
In a social media post, Counting On star Amy Duggar shared a lengthy message talking about her rough past from her two exes. According to Amy, she once had a boyfriend who used to work in the oil industry. Due to this, the guy was rich and well-known in their town. However, Amy didn't know that her boyfriend had abusive behavior. According to Amy, they went to a party with millionaires and well-known people in attendance.
Later that day, Amy said that they had a small argument where she told her boyfriend that he's telling the wrong story to his friends. However, the guy got upset and grabbed her neck, and start hitting her head against the wall.
According to Amy, her boyfriend told her to never make him look bad again. Fortunately, Amy was able to split from the guy. However, she ended up with another abusive boyfriend. According to Amy, her second boyfriend suddenly gets jealous and accuses her of cheating for no reason. Amy also said that he once smashed his TV and threw things in the house.
Amy Shares How Happy She Is With Her Family
At this point, Counting On star Amy Duggar is now happily married to Dillon King. They have a son named Daxton and Amy has been sharing their sweet family time on social media. At one point, Amy told the fans that she feels very safe with Dillon and she feels blessed for it. Amy and Dillon also love to make the fans laugh. The two often share hilarious activities online alongside their son. They also run a clothing shop and recently moved to Pinnacle, Rogers, for a bigger space.
Counting On: Amy Duggar Fails To Make Anna Leave Josh
Counting On Amy Duggar has been sharing cryptic quotes on social media lately. According to some, most of Amy's quotes appear to be a message for Anna Duggar as she encourages her to leave her disgraced husband, Josh Duggar. However, it seems that Amy failed to make Anna leave Josh as she appeared with him during his recent hearing. Fans also noticed that Anna is smiling while walking with her husband, showing signs that she'll always be on his side.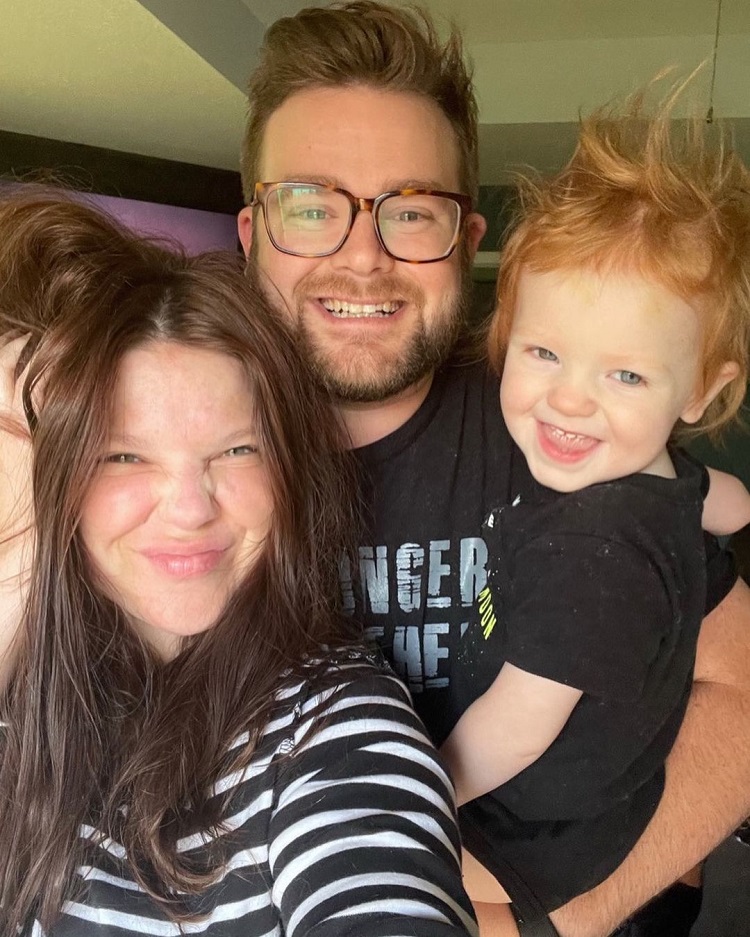 According to reports, Anna believes that Josh is innocent. It's also reported that she's blaming the Duggars for how they handled Josh's arrest. However, some think that Anna is brainwashed and believes that her husband can't do such things. Will the never-ending controversies break the Duggars apart?
Come back to Entertainment Chronicle for all your TLC updates and news.
Latest posts by Michael Malley
(see all)