Latest posts by Michael Malley
(see all)
Counting On star Jed Duggar appears to be on a vacation with Katey Nakatsu for their honeymoon. The couple tied the knot earlier this month. However, it appears that there's still a lot of unanswered question from the fans. Apparently, the relationship between the two was kept hidden for years. Meanwhile, fans are still happy that Jed finally finds the love of his life. Jed's siblings also started expressing their excitement as Jed shares sweet snaps of him and Katey.
Counting On: Jed Duggar Shares Sweet Photos With Katey Nakatsu
In a social media post, Counting On star Jed Duggar shared sweet pictures of him and Katey Nakatsu during their honeymoon. It appears that the two went to a beach resort for their honeymoon. One of the photos showed Jed kissing his wife with a beautiful beach background. "No matter the view, I want to see it with you", Jed captioned. After that, Jed's siblings started commenting on his post to express their excitement. "Oh my word. Y'all are too cute! beautiful view, beautiful couple. And that kiss!", Joy-Anna Duggar commented. "Y'all are the cutest!", Jessa Duggar added.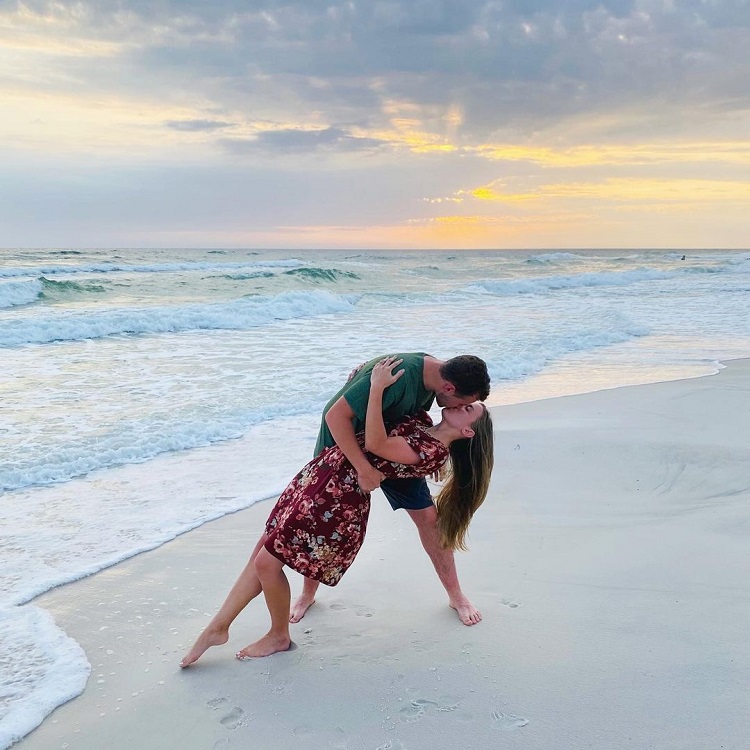 Jed Says He & Katey Enjoyed "Quietly" Developing Their Relationship
Counting On star Jed Duggar also shared a wedding picture of him and Katey Nakatsu on social media. He also captioned it with a long and sweet message, expressing how happy he is to marry Katey. According to Jed, God answered his prayers more than he could ever ask for. After that, he revealed that he and Katey enjoyed developing their relationship quietly. "We have enjoyed quietly developing our relationship over the past year and every moment together has been amazing!", Jed said.
Meanwhile, there are still a lot of fans wanting to know more about Jed and Katey's relationship. Some are also hoping that his courtship storyline with Katey will get featured in future episodes. However, it may not happen at all as Jed and Katey seemed to have kept everything in private. Reports also claim that family members and friends of the couple were shocked after discovering that they're about to get married in just a few days.
Counting On: Pregnancy Announcement Is Already Expected
Counting On fans are already expecting a pregnancy announcement from Jed Duggar and Katey Nakatsu soon, especially now that they're currently on their honeymoon. Meanwhile, several sisters-in-law of Jed have been rumored to be pregnant as well. One of which is Anna Duggar, who's been seen with a baby bump a couple of times on social media. The other one is Josiah Duggar's wife, Lauren Duggar. Apparently, fans were able to grab a screenshot from the wedding ceremony of Jed and Katey. The screenshot showed Lauren with a noticeable baby bump, and it appears that she's been pregnant for a while.
Come back to Entertainment Chronicle for all your TLC updates and news.