Counting On star Justin Duggar finally confirmed that he and Clare Spivey are officially married. Fans have been waiting for Justin and Claire's wedding. Apparently, Justin is now the youngest member of the Duggar family to get married. However, Justin is already prepared to settle down at a very young age. Aside from the house given by his father, he also entered real estate similar to his father.
Counting On: Justin Duggar Confirms Marriage With Claire Spivey
In a social media post, Counting On star Justin Duggar shared a picture of him and Claire Spivey wearing a suit and a bridal gown. Justin captioned his post with, "2.26.21", which is their official wedding date. According to reports, the pair tied the knot in Texas. Justin's revelation comes after a source revealed that he and Claire will secretly get married in Texas with hundreds of guests. An insider also revealed that Claire and Justin wanted to get married as early as possible and baited their fans that their wedding would be in April.
Meanwhile, some of Justin's siblings have already announced the big news on their social media. Joy-Anna Duggar also took Justin's comment section to congratulate them. "It was such a gorgeous wedding! Love you both very much and am SO happy for you guys!", she said. Justin also received comments like, "Beautiful couple, congratulations!" and "Congrats! And congrats on the soon-to-be Nov or Dec baby announcement."
Justin & Claire's Wedding Happened Earlier Than Expected
Counting On star Justin Duggar recently went headlines after he slammed the rumored wedding registry of him and Claire Spivey. "Hey everyone! Quick update on a rumor going around. The current wedding registry that has a few articles written on it is FALSE," Justin said. After that, he released his official wedding registry, which also includes his supposed wedding date. In the wedding registry, it says the pair will tie the knot on April 16, 2021. However, it appears that they only did that to distract the media and fans from their private wedding.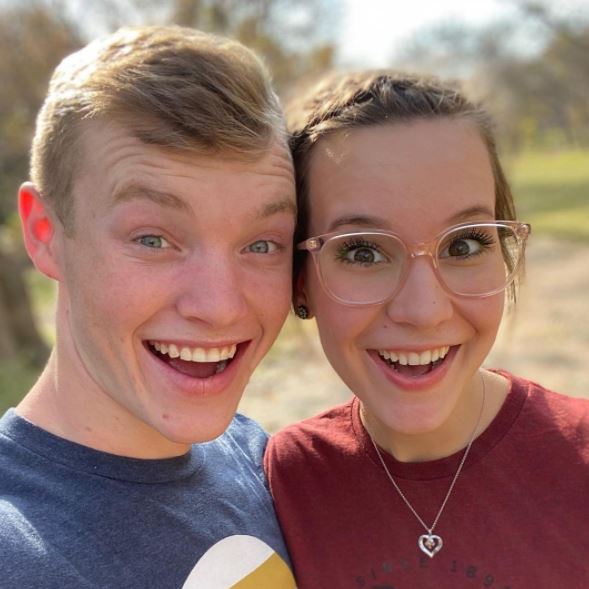 Counting On: Justin's Preparation For His Married Life
Counting On star Justin Duggar was already prepared to settle down with Claire Spivey before they even got married. Apparently, Jim Bob Duggar sold one of his house properties in Arkansas to Justin for only $1. There are also speculations stating that Jim Bob sold Justin the house to prevent him from leaving Arkansas. Furthermore, Justin recently entered real estate and listed a $195,000 home.
Come back to Entertainment Chronicle for all your TLC updates and news.
Latest posts by Michael Malley
(see all)