Counting On star Justin Duggar previously made headlines after a picture of his alleged wedding registry with Claire Spivey surfaced. The two remained silent about the topic for quite some time. However, it appears that Justin had enough and finally opened up about the rumored wedding registry.
Apparently, Justin is about to be the youngest member in the Duggar family to get married. He announced his engagement just a day after he turned 18. He received a lot of criticisms saying that he's too young to get married. However, his parents are there to defend him. Now, Justin's statements regarding his rumored wedding registry might also hint that their marriage is coming soon.
Counting On: Justin Duggar Denies Leaked Wedding Registry
In a social media post, Counting On star Justin Duggar opened up about his alleged wedding registry with Claire Spivey. "Hey everyone! Quick update on a rumor going around. The current wedding registry that has a few articles written on it is FALSE", Justin said. He also said that the link for their real wedding registry is coming soon, hinting that their marriage is progressing quickly. However, he made it clear that he's not posting it to receive gifts. Meanwhile, fans congratulated Justin for his upcoming wedding. One fan commented, "Congratulations!! Love your family!" Another fan also said, "Congrats! May Christ bless your marriage!"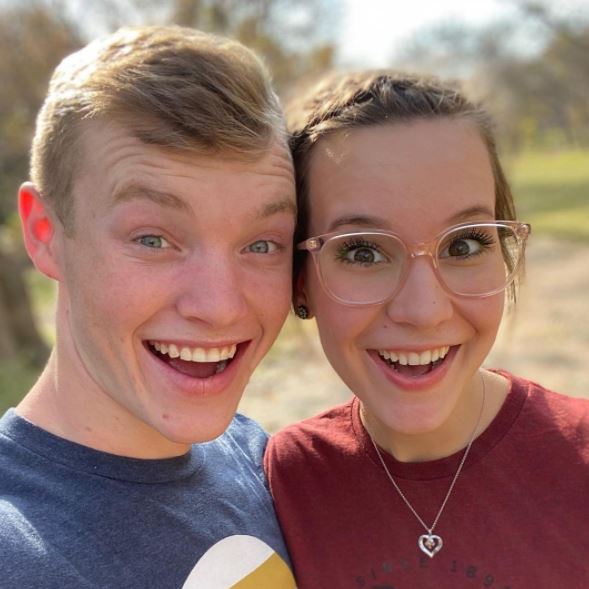 Jim Bob & Michelle Duggar Defends Justin's Marriage
Counting On star Justin Duggar has been facing criticism for getting engaged at a very young age. However, Jim Bob Duggar and Michelle Duggar know that their son is doing the right thing. In a social media post, Jim Bob and Michelle told a critic, "So far, our children have gotten married between the ages of 19-28." They also spread positivity by saying, "We are so grateful for each of the Godly spouses they have chosen and we are excited to cheer each of them on life and love!!"
Jim Bob has been showing his full support to Justin's upcoming wedding. He even sold one of his house properties to Justin for only $1. However, Justin and Claire are still not allowed to live together until they get married.
Counting On: Justin Enjoys Snowboarding With Brothers & Future Family
In a social media post, Counting On star Justin Duggar shared a picture of him snowboarding with some of his brothers. Claire Spivey and her parents are also with them. Justin captioned his post with, "Had a great time snowboarding with some of the bros and my future family!" Claire and Justin have been enjoying their time together ahead of their marriage. At one point, Claire took care of Justin when he had a wisdom tooth surgery.
Come back to Entertainment Chronicle for all your TLC updates and news.
Latest posts by Michael Malley
(see all)