Counting On star Justin Duggar has been making headlines after becoming the youngest member in the Duggar family to get engaged. Apparently, Justin has announced his engagement just a day after he turned 18. Since then, Justin has been swarmed by criticisms saying that he's too young to get married. Due to this, Jim Bob and Michelle Duggar are forced to answer all the questions regarding their son's early engagement.
Jim Bob & Michelle Duggar Slams Fans Saying Their Son Is Too Young To Get Married
In a social media post, Counting On stars Jim Bob Duggar and Michelle Duggar slammed a fan criticizing Justin Duggar's decision to get married. According to the fan, "Why are you letting your kid get married when he should be in college." Jim Bob and Michelle answered with, "So far, our children have gotten married between the ages of 19-28."
The two also said that they always leave the decision to their kids when they become adults. The Duggars also spread positivity by saying, "We are so grateful for each of the Godly spouses they have chosen and we are excited to cheer each of them on life and love!!"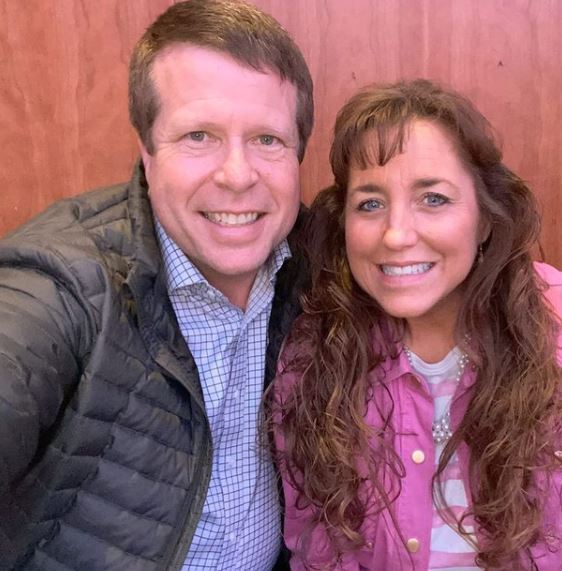 Justin Is Already Prepared
Despite all the criticisms, Counting On star Justin Duggar is already prepared to enter the next chapter of his life. Apparently, his father Jim Bob Duggar sold him one of his house properties for only $1. However, the Duggars follow strict rules of courtship. Justin and Claire are not allowed to kiss each other until they get married. Due to this, living together is also prohibited. At this point, Justin and Claire have yet to reveal their wedding date. However, there are speculations that they'll get married sometime this year.
The Duggars Showed Their Love For Justin
Counting On star Justin Duggar recently made headlines after having his wisdom tooth removed. It's no secret that wisdom tooth removal is one of the most painful dental procedures. Due to this, the Duggars showed their love and support for Justin. The Duggars created a huge banner that says, "Praying for Justin! We love you!" Claire Spivey also shared several pictures of Justin wearing a face ice pack. According to Claire, she enjoyed taking care of Justin and praises him for being brave. Fans also reacted to how Claire takes care of Justin. One fan said that the two are showing a preview of "in sickness and in health."
Come back to Entertainment Chronicle for all your TLC updates and news.
Latest posts by Michael Malley
(see all)