Counting On stars Justin Duggar and Claire Spivey have been speculated to tie the knot sometime this year. However, it appears that it's going to happen earlier than most fans expected. Apparently, Justin's sister Jana Duggar shared a picture of herself from her flight. She didn't say where she was going, but some fans think that she's flying to Texas for Justin and Claire's wedding. Aside from that, fans think that Justin and Claire moved up the wedding this weekend to match it from a very special occasion.
Counting On: Jana Duggar Shares Pictures From Flight
In a social media post, Counting On star Jana Duggar shared several pictures of her and her niece, Gracie, on a plane. Jana captioned her post with, "Life tips I've learned from Gracie: Don't walk when you can fly!" After that, fans started speculating that Jana might be heading to Texas for her brother's wedding. According to some, Justin Duggar and Claire Spivey, who fans sometimes refer to as "Claritin", moved the wedding to this weekend. One fan said, "Planes flying Jana to Texas for Claritin's wedding? Could the wedding be this weekend?"
Claire & Justin's Wedding Might Happen This Weekend
Counting On fans think that Justin Duggar and Claire Spivey will match their wedding from a very special occasion this weekend. In a Reddit post, one fan said, "Day before Valentine's Day wedding with them conceiving on Valentine's Day would be my guess." Another fan also said, "A Valentine's Day (weekend) wedding sounds like a teen bride's pick for sure." Meanwhile, there are speculations stating that the two will get married very soon. Apparently, several family friends of the Duggars started traveling to Arkansas, seemingly preparing for Justin and Claire's wedding.
Counting On: Justin Duggar Slams Wedding Registry Rumors
In a social media post, Counting On star Justin Duggar opened up about his alleged wedding registry with Claire Spivey. "Hey everyone! Quick update on a rumor going around. The current wedding registry that has a few articles written on it is FALSE", Justin said. He also said that their real wedding registry is coming soon. However, he made it clear that he's not announcing it to receive gifts. At this point, Justin and Claire have yet to reveal their wedding date. However, fans think that it's just right around the corner as they seem to make a lot of preparations lately. Jim Bob Duggar already gave his gift to Justin. Apparently, Jim Bob sold one of his house properties in Arkansas to Justin for only $1.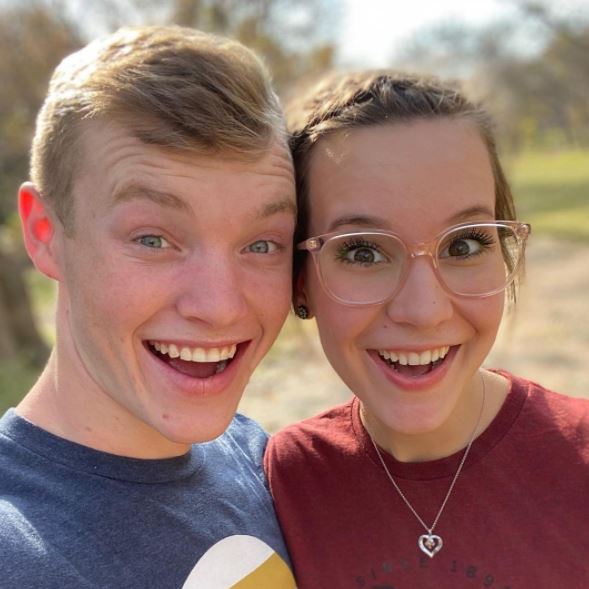 Come back to Entertainment Chronicle for all your TLC updates and news.
Latest posts by Michael Malley
(see all)