Counting On fans know that Jana Duggar's best friend, Laura DeMasie, has been distancing herself from the Duggar family. Apparently, there are rumors stating that Jana and Laura are more than friends. Some even dubbed Laura as Jana's girlfriend and she's one of the main reasons why she's still single until now. There are also reports stating that Jim Bob Duggar was uncomfortable with Jana and Laura's closeness. Now, it appears that the tension has cooled down between Jim Bob and Laura. According to reports from The Hollywood Gossip, Laura is no longer banned inside Jim Bob's house.
Jana Duggar's Rumored Girlfriend Laura Can Now Visit Again
According to reports, Counting On star Jana Duggar's best friend Laura DeMasie can now visit the Duggars again. This comes after Jim Bob Duggar was reportedly uncomfortable with Jana and Laura's relationship. According to reports, Jim Bob has been keeping an eye on their friendship to make sure that it won't grow into something more. Since the rumor surfaced, Laura stopped spending time with the Duggars.
Jana and Laura have been best friends for years. The two have spent so much time together to the point where fans started making suspicions that there's something more between them. There are also rumors stating that her relationship with Laura badly affected her relationship with her alleged "ex" Lawson Bates. However, Jena denied the rumors and said that they don't have a romantic relationship.
Laura Was With The Duggars During The Superbowl
In a social media post, Counting On star Anna Duggar shared a picture of her son Mason enjoying the Superbowl with Laura DeMasie. It also appears that they're inside a Duggar home. Anna captioned her post with, "Laura recruited Mason to help cheer for the Bucs! Enjoying the game." Meanwhile, fans reacted to the Duggars watching the Superbowl. Apparently, the Duggars follow strict rules of watching TV. Most of the time, they're only allowed to watch shows that are very family-friendly. Now, fans got confused why the Duggars are watching the Superbowl, which features physicality and aggressiveness. One fan commented, "Thought they didn't watch tv?"
Counting On: Jana Duggar Continues To Struggle On Finding Love
Counting On star Jana Duggar recently went headlines after his alleged "ex" Lawson Bates showed off his new girlfriend. Apparently, Jana is still searching for love at 30. Meanwhile, some of her siblings were already married at the age of 20. Jana's brother, Justin Duggar, shocked the world after announcing that he's engaged to Claire Spivey just a day after he turned 18. Jana has been showing signs that she's ready to meet her man and settle down. At one point, she shared a humorous picture of herself holding a sign that says, "Please form single line."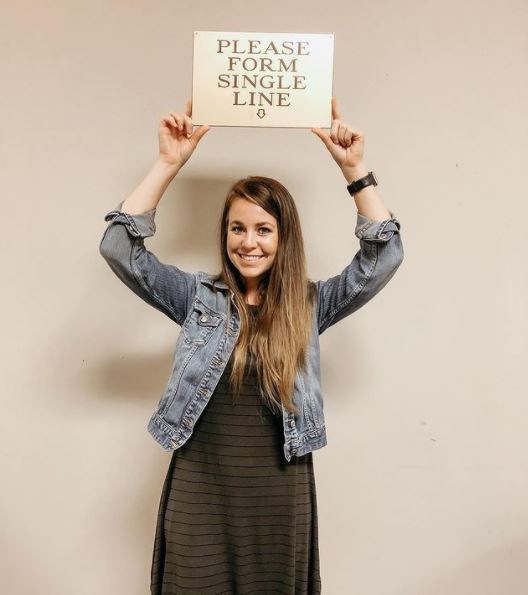 Come back to Entertainment Chronicle for all your TLC updates and news.
Latest posts by Michael Malley
(see all)