Counting On star Jana Duggar has been silent on social media for quite some time now. Apparently, Jana is one of the members of the Duggar family who is struggling to find love. There are speculations stating that Jana had a relationship with Lawson Bates. However, the two never confirmed it. Now, Lawson shared a picture on his social media revealing his new girlfriend, confirming that there's nothing between him and Jana anymore if there ever really was.
Lawson Bates Shows Off New Girlfriend
In a social media post, Lawson Bates shared a sweet picture of him and Tiffany Espensen with a caption, "Is it the 14586 feet, or something else that's taking my breath away." Tiffany is an American actress. She had a role in the popular movie, Spider-Man: Homecoming. She also voiced Rama and Heng Heng in the TV series The Lion Guard. Meanwhile, Counting On star Anna Duggar commented on Lawson's post. She said, "Y'all are adorable! So happy for you Law!" Apparently, Anna and Lawson are good friends. At one point, Lawson shared a picture of him carrying Anna's baby son Mason. Anna commented on Lawson's post with, "Great to have you in town! Mason enjoyed getting to hang out with you."
Jana & Lawson's Rumored Relationship
Counting On star Jana Duggar has been speculated to have a relationship with Lawson Bates. Back in August 2020, Lawson left heat-filled and flirty comments on Jana's social media post. This caused a lot of fans to think that there's something going on between them. After a few months, Jana revealed that she wants to find her special someone and longed to be married. At one point, Jana even did a humorous post by sharing a picture of herself while holding a sign that says, "Please form single line." At this point, Jana has yet to find her one true love. She's still searching for love at 30 while some of her siblings were already married at the age of 20.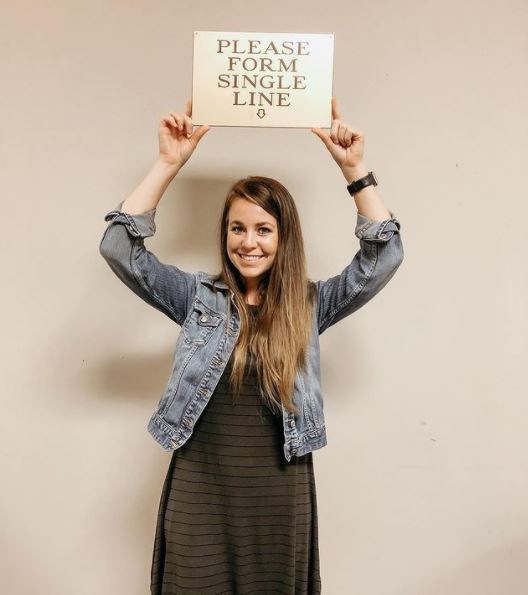 Counting On: Lawson Bates Accused Of Joining The Capitol Riots In January
Lawson Bates previously went headlines after critics accused him of joining the violent Capitol riots in January. Apparently, fans shared photos seemingly showing Lawson participating in the riot. However, Lawson denied the allegations by saying, "I'm sorry you haven't done your research (or maybe you have and just didn't like the truth) but this was a peaceful public event at the Ellipse, and not at the Capitol buildings." Apparently, this wasn't the first time that TLC stars faced controversies regarding the Capitol riots. Counting On star Ben Seewald faced backlash after his comments in the riots. Apparently, Ben told the fans that they should examine themselves first before pointing fingers at the riot. However, many didn't like his words. One fan told him, "We didn't cause this Ben."
Come back to Entertainment Chronicle for all your TLC updates and news.
Latest posts by Michael Malley
(see all)