Latest posts by Michael Malley
(see all)
Sister Wives stars Janelle Brown and Kody Brown recently made headlines after their reunion at their daughter's graduation. Many are glad that Kody showed up for Savanah Brown. Some are also surprised by Kody's big smiles as he celebrates his daughter's graduation. Janelle has yet to share major updates since meeting Kody. But there are speculations that the recent gathering she held with her kids might be a hint that something big is coming.
Could Kody and Janelle Brown be reconnecting?
Sister Wives: Janelle Brown Gathers Kids – Reconciling With Kody?
In a social media post, Sister Wives star Janelle Brown shared her recent reunion with her kids. According to Janelle, almost all of her kids made it to the gathering except for Hunter and his girlfriend Audrey.
"But I'll take any time with whatever kids I can gather," she added. Fans were also left in awe with the attendance of Janelle's grandkids.
At this point, Janelle has yet to share the main purpose of their gathering. Some believe that it's one of their ways to celebrate Savanah's graduation. However, there are also speculations that Janelle may have prepared a big announcement for her kids.
Kody Brown's attendance at Savanah's graduation created rumors that Kody and Janelle are finally on good terms. Due to this, some fans assume that she's going to share the big news with her kids about finally getting back with Kody.
Ysabel Joins The Gathering
Sister Wives star Janelle Brown also took to social media to share that Ysabel Brown also joined their recent gathering. She also took care of Evie and Joey. Meanwhile, fans are praising Janelle for her closeness to Christine Brown's kids.
Gwendlyn Brown also attended Savanah's graduation. So, there is also speculation that Janelle is looking forward to living near Christine once she moves back to Utah to be closer to some of the children.
Sister Wives: How's Janelle Brown's RV Life?
Sister Wives star Janelle Brown previously revealed her plans on going back to her RV. At this point, Janelle has yet to share major updates about her RV life. But she recently revealed that Gabriel Brown has been helping her set up the RV amid Kody Brown's absence. She also revealed that she's taking more time and effort to research the RV and avoid the mistakes she did in the past.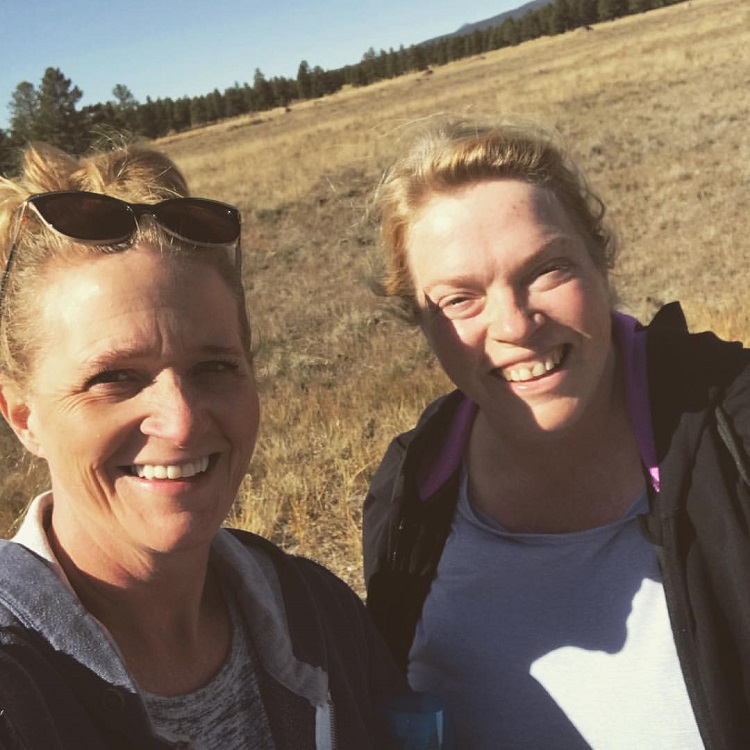 It's clear to see that Janelle is now living her best life. Her recent reunion with Kody also created speculations that the possible Season 18 may head in a positive direction.
Come back to Entertainment Chronicle for all your TLC updates and news.