Latest posts by Michael Malley
(see all)
Sister Wives fans have been calling out Kody Brown for his absence from his kids. Apparently, Kody hasn't spent time with his children since the plural family fell apart in Season 17. At this point, Kody spends most of his time with Robyn Brown and her children. It also appears that Kody's relationships with his other kids are only getting worse. However, it appears that Kody is finally making it up to his other kids. Recently, Kody surprised the fans after attending Savanah Brown's graduation with Janelle Brown and the other Brown kids.
Sister Wives: Kody Brown Shows Up At Savanah's Graduation
In a social media post, Sister Wives star Janelle Brown shared pictures from her daughter Savanah Brown's graduation. According to Janelle, it was such a beautiful day as some of her kids were able to attend their sister's graduation. She's also amazed by how big her children have become. However, Kody Brown's attendance at Savanah's graduation caught the attention of many. Apparently, things went south between Kody and Janelle during Season 17, which ultimately led to their split. But it seems that Kody doesn't want to miss out on his daughter's graduation. Fans are also hoping that this will be a start for Kody and Janelle to finally work things out again for the sake of their kids.
Kody's Necklace Catches Attention
Sister Wives star Kody Brown also caught a lot of attention with the necklace he's wearing during Savanah's graduation. It looked like a simple necklace at first. But when fans from Reddit looked it up, it was actually an expensive piece from David Yurman. According to the website, the amulet alone costs $1,100. It's believed that Kody's entire set costs over $1,500. Some think that it's too expensive. Many are also puzzled that Kody wears such accessories despite his financial struggles. There are also reports that he's already looking to downsize in Flagstaff with Robyn Brown.
Sister Wives: Is Kody Brown Turning Over A New Leaf?
The appearance of Kody Brown at Savanah's graduation has opened up several speculations. One of which is the possibility that Kody has finally turned over a new leaf. According to some, it's possible that Kody is finally making it up to his kids. Many are also expecting Kody's presence even more now that he's finally reunited with Janelle Brown and their children. At this point, Kody and Janelle have yet to share major updates about their current status. But, Sister Wives fans are hoping that things will finally get better between them.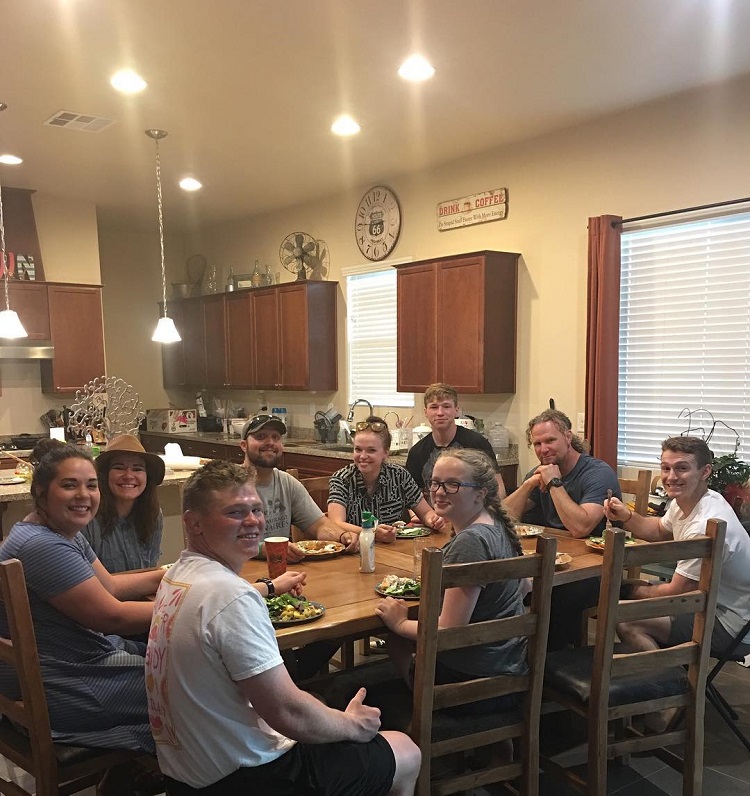 Paedon Brown has also teased that Season 18 will focus more on Janelle. Will the storyline feature a possible reconciliation between Kody and Janelle?