Latest posts by Michael Malley
(see all)
Sister Wives star Kody Brown has been silent on social media for months. He barely shares any updates about his family after three of his wives left last season. However, fans often spot Kody and Robyn Brown enjoying expensive trips. They also made headlines after fans saw them in Las Vegas several weeks ago. Some fans began to speculate that the two have been living like a monogamous couple. Now, Kody is making headlines once again after fans found out that he actually returned online and posted something unexpected.
Sister Wives: Kody Brown Returns Online With The Oddest Post
Sister Wives fans shared their thoughts on Kody Brown's recent return to social media after his long absence. However, Kody's latest post was something unexpected. Apparently, Kody returned to Twitter to share a YouTube link about a discussion regarding TikTok getting banned. Kody also expressed his frustration and revealed that he's against the idea of removing TikTok.
Kody's post caught the attention of many. Some expected that his first post in his online return would revolve around the plural family. Others also hoped that he would address his recent issues with his wives and children. Instead, he ended up joining a controversial topic about another social media platform.
Kody's Recent Sightings
Sister Wives star Kody Brown has been spotted multiple times in Las Vegas with Robyn. The reason behind their trips to Vegas is unclear. But fans assume that it has something to do with Kody Brown's firearm business. According to some, gun shows are a popular thing in Vegas. There are also speculations that Kody is doubling his efforts on making extra income due to his financial struggles. Mykelti Brown also claimed that Kody and Robyn are now looking to downsize in Flagstaff after losing the financial support of the three other wives.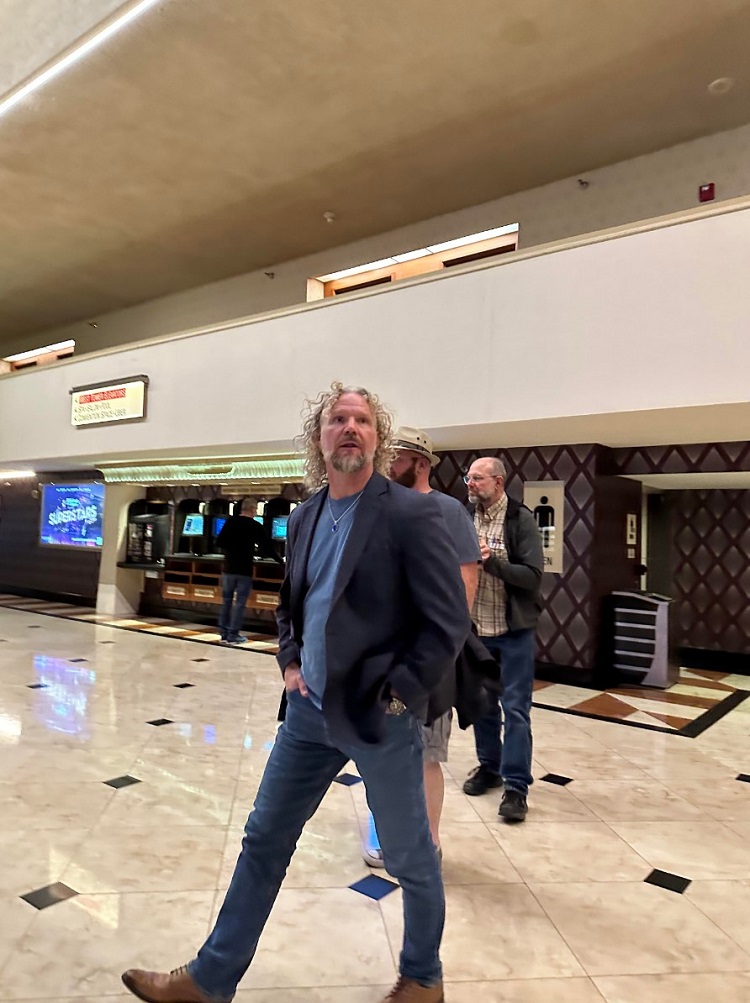 Sister Wives: Season 18 Might Answer Everything
Sister Wives fans also think that Season 18 will give light to all the questions regarding Kody and Robyn Brown. According to some, it's highly possible that Season 18 will feature Kody and Robyn's plans to move as they begin to struggle financially. Fans are also curious if Kody has formal closures with his other wives after the controversial Season 17.
There are also speculations that he may try to win them back, especially Janelle Brown and Meri Brown. On the other hand, fans assume that Christine Brown will never go back with Kody. She's been living her best life with her new boyfriend as well. Christine also loves to talk about David's sincere love for the kids, which is something that Kody struggled with for years.
Many are also curious if TLC will introduce Christine's new lover in the speculated Season 18. However, it appears that fans would prefer a spinoff show for them.