Latest posts by Michael Malley
(see all)
Sister Wives star Kody Brown hasn't been in touch with the fans on social media. However, he's often active on Cameo, where fans pay a fee for his greetings and advice. Yet, it seems that Kody couldn't escape the eagle-eyed fans as well. Apparently, he's often spotted in public with Robyn Brown. Fans are also puzzled that Kody and Robyn are still living expensively despite their financial struggles. Now, Kody is making headlines once again after fans spot him in a luxurious hotel in Las Vegas.
Sister Wives: Kody Brown Spotted In Las Vegas Amid Financial Struggles
Sister Wives fans from Reddit shared their thoughts on Kody Brown's recent sightings in Las Vegas. Apparently, a fan shared a photo of Kody in Luxor, which is one of the most expensive hotels in Vegas. The reason behind Kody's sudden trip to Vegas is unclear. However, fans assume that he's with Robyn Brown. According to some, the two have been visiting fancy hotels and casinos in Vegas over the past few months. "And it all seems to be n casinos. Evidently, his sin meter doesn't go off there," one person said. "I guess he's no longer terrified if imprisonment—since he's not longer a polygamist," another person added.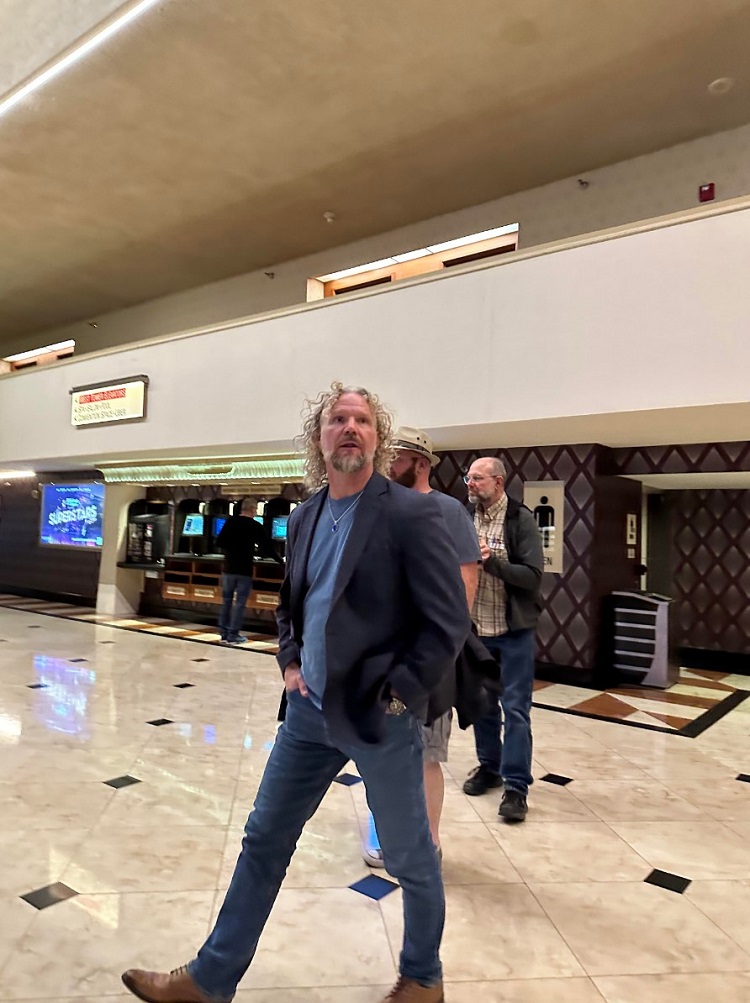 Where Is Kody Getting All The Funds?
Sister Wives fans are also puzzled by how Kody Brown was able to afford their consecutive trips despite their financial struggles. It's known that Kody no longer has the financial support of his three other wives. Some fans assume that Kody is still using all the money he made from the show. But many believe that it wouldn't last that long and Kody will have to find another way to make more money, especially if he's going to continue living expensively with Robyn Brown.
Meanwhile, some fans think that Kody has been traveling to Vages lately due to his side job of selling firearms. "Apparently he is into the selling of firearms now and Vegas has a lot of firearm shows and such," one person said. "Gun shows are prevalent in Las Vegas. Reason #117 why Las Vegas is such a tourist town, gamble and get a great (perceived) deal on a gun," another person added.
Sister Wives: Is Kody Brown Planning To Move Back?
Sister Wives fans are also speculating if Kody Brown is planning to move back to Las Vegas. According to some, Kody may end up selling his properties in Flagstaff. Some fans also think that Kody and Robyn Brown may end up living like a monogamous couple in Las Vegas for good. However, some doubt that the two will move, especially with some of Robyn's kids studying in Arizona.
At this point, fans can only hope that Kody will finally open up about his consecutive trips to Las Vegas. Meanwhile, it seems that the other wives no longer have any interest in going back to Las Vegas. One of them is Christine Brown, who's been living her best life in Utah with her new lover, David Woolley. Do you think Kody and Robyn Brown might end up back in Sin City? Is that where  they truly belong? Let us know in the comments below.