Latest posts by Michael Malley
(see all)
Counting On star James Duggar has recently been one of the most active Duggars online. Most of the time, James shares recent adventures with some of his friends and siblings. He's currently working on a bus as well. James also made headlines after sharing his incredible trip to Europe. Aside from his adventurous lifestyle, fans also love how James is a helpful person even in public places. Recently, James even took to social media to share how much he loves supporting local businesses.
Counting On: James Duggar Praised For Supporting Local Businesses
In a social media post, Counting On star James Duggar shared a clip with his friends as they eat at a food stall. According to James, he loves to support local businesses. Fans are praising James for the efforts he's been giving for local businesses. Apparently, this wasn't the first time James made such a gesture. At one point, James brought some of his siblings to local stores and did some shopping. The reason behind James's support for local businesses is unclear. However,  fans are hoping that he will continue to do such things and inspire his siblings to follow in his footsteps.
James Shares Dangerous Activity With Friends
Counting On star James Duggar has made an impression on the fans as one of the most adventurous Duggar kids today. He's been sharing his insane and dangerous activities with some of his friends and siblings. He even took to YouTube to share a vlog featuring their soccer game day using cars. James also took to social media recently to share another dangerous activity with his friends. Apparently, James and his friends went skeet shooting. He clarified that everything will be safe as they play on massive empty land.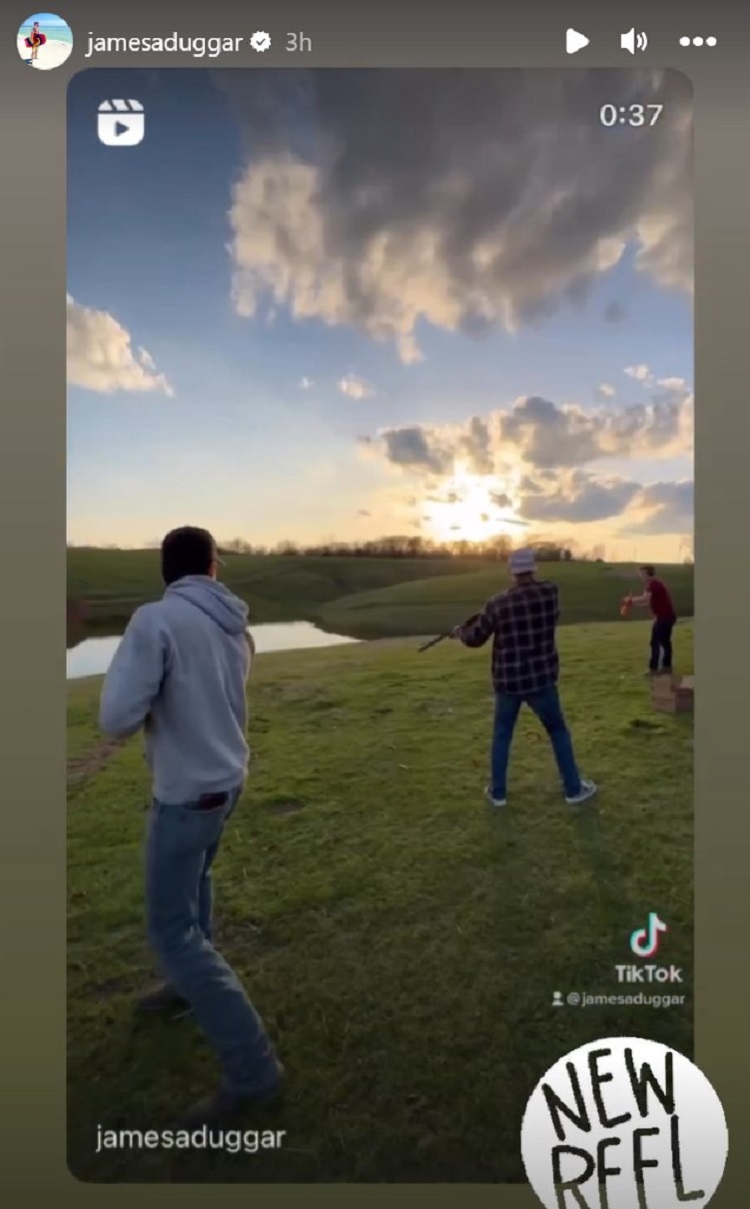 Counting On: James Duggar Shares Incredible Progress Of Bus Project
Counting On star James Duggar also shared pictures from his latest bus project. "The more I want to get something done the less I call it work," James captioned. It's unclear what James is actually planning for the bus. Either way, fans love how James always tries out new things. Meanwhile, some people are curious if James is getting closer to finally entering a relationship. Many doubt it and assume that James is focusing on living his best life. There are also speculations that James doesn't want to follow his siblings who got married at very young ages.
James usually shares major updates about the Duggar family as well. It has resulted in rumors that James Duggar is now the new face of the family.