Latest posts by Michael Malley
(see all)
Sister Wives star Gwendlyn Brown has been making headlines due to her YouTube content. The twenty-one-year-old has been uploading reaction videos for each episode of Season 17. Viewers also love how Gwendlyn doesn't hold back about her thoughts, especially when Kody Brown makes questionable actions. Now, Gwendlyn is back with another video, and fans can't help but relate to a certain clip.
Sister Wives: Fans Relate To Gwendlyn Brown's Hilarious Reaction Clip
Sister Wives fans from Reddit shared their thoughts to a clip from Gwendlyn Brown's latest reaction video on YouTube. Apparently, Gwendlyn reacted to an episode where Robyn Brown can be seen coughing. According to some, Gwendlyn's confused and awkward reaction was on point. "I actually like her reaction to Robyn coughing, and her subtle dig at how Robyn had gone to hospital, where people go to die, yet still has the wits to pull out a camera and self record herself," one person said.
"That and she's also the same woman that told Gwen she should have waited to come out on cameras. So six in one, half dozen of the other," another person added. Meanwhile, fans are praising Gwendlyn for being sincere about her feelings throughout her reaction videos.
Gwendlyn & Beatriz Attend Taylor Swift's Concert
Sister Wives star Gwendlyn Brown also took to social media to share that she and Beatriz Queiroz attended Taylor Swift's concert. "TAYLOR SWIFT AHHHH IT WAS AMAZING!" Gwendlyn captioned it. Meanwhile, fans are glad that things are going well between Beatriz and Gwendlyn. Many are also curious about when the two will tie the knot. But fans believe that it may happen sometime this year. Fans are also curious if Kody Brown will walk his daughter down the aisle despite their feud.
Sister Wives: Gwendlyn Brown Leaving Soon?
Sister Wives star Gwendlyn Brown also revealed that she's getting ready for her trip to Spain for her Spanish degree. It's unclear when will Gwendlyn leave but fans assume that she may get married first before leaving. Fans are also praising her for never leaving her education behind despite her recent success, especially on YouTube.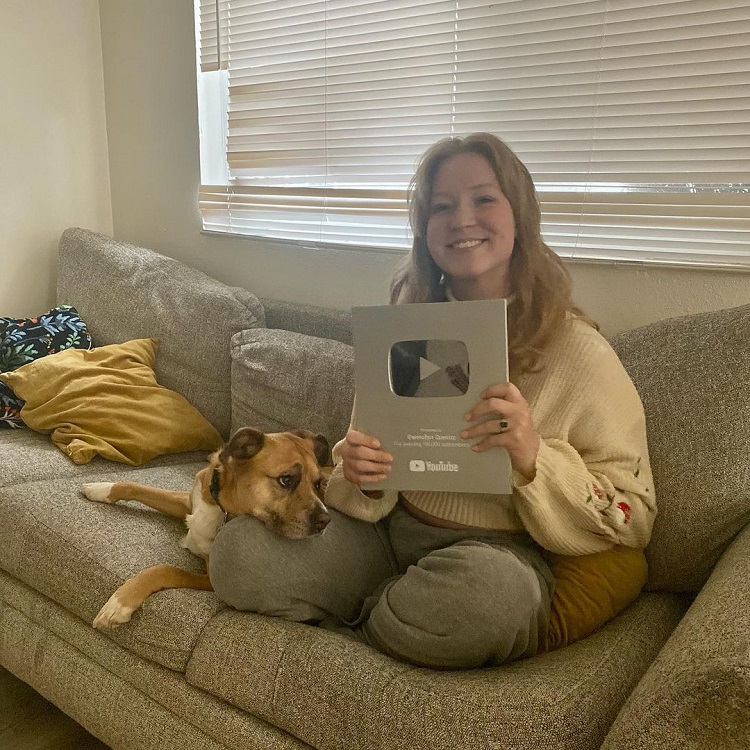 Gwendlyn has yet to share if she will take part in the rumored new season. Yet, some assume that she may end up making content about the possible Season 18 on her YouTube channel again. Would you like to see more from her? Let us know in the comments below.