Latest posts by Michael Malley
(see all)
Sister Wives star Gwendlyn Brown has been busy working on her YouTube channel over the past few months. She has launched a project on her YouTube where she reacts to each episode of Season 17. She doesn't hold back when it comes to exposing the wrongdoings of Kody Brown. Many are also praising her efforts to talk about Kody and Robyn Brown's unfair relationship. Now, Gwendlyn is back to share another update for the fans. This time, Gwendlyn shared that her hard work on YouTube has finally come to fruition.
Sister Wives: Gwendlyn Brown Shares Big YouTube Milestone
In a social media post, Sister Wives star Gwendlyn Brown shared her big YouTube milestone. According to Gwendlyn, YouTube just sent her a Silver Play Button after achieving 100k subscribers. "I got a plaque from youtube!!! crazy!! I'm so insanely grateful to be given this and that so many people are interested in the content I share," Gwendlyn said. Gwendlyn also announced that she will upload an unboxing video about her Silver Play Button on March 14.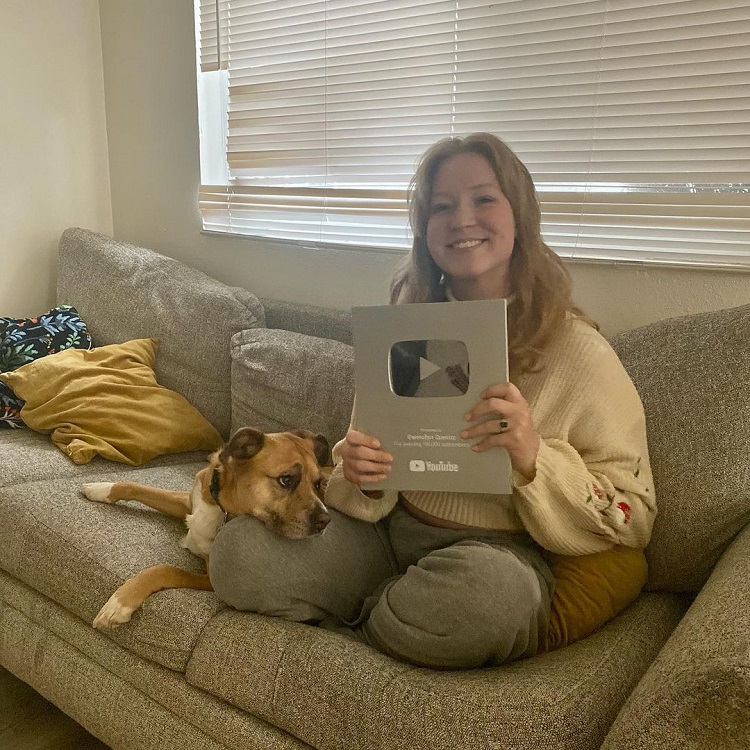 Gwendlyn's YouTube Continues To Grow
Sister Wives star Gwendlyn Brown has been successful with her YouTube channel. Her reaction videos about Season 17 have been doing so well. She has also reached 117k subscribers and it's only getting bigger. Meanwhile, some fans took Gwendlyn's recent social media post to praise her commentaries. Some also suggest that Gwendlyn should make a reaction video along with her mother, Christine Brown.
Sister Wives: Fans Are Worried For A Certain Episode
Sister Wives fans have been worried about a certain episode in Season 17, which may affect Gwendlyn Brown negatively. According to some, the episode where Gabriel Brown got emotional due to Kody Brown forgetting about his birthday may break Gwendlyn's heart. Apparently, Gwnedlyn and Gabriel are only several days apart from their birthdays. They're also considered "twins" by the plural family, and it seems that they also had a good relationship. Due to this, fans assume that Gwendlyn may get emotional seeing her brother's breakdown.
At this point, fans are hoping that Gwendlyn will also make a video where she shares her thoughts on Christine Brown's new lover, David Woolley. Yet, some believe that they're getting along well, especially after Christine revealed that David has been great with Truely. Would you like to know what Gwendlyn thinks of David? Let us know in the comments below.
Come back to Entertainment Chronicle for all your TLC updates and news.