Latest posts by Michael Malley
(see all)
Sister Wives star Christine Brown has been making headlines after revealing her new boyfriend to the world. Many are happy about Christine and David Woolley. Fans also noticed that Christine has been happier and glowing more since entering a new relationship. Some also think Christine deserves all the happiness, especially after getting mistreated by Kody Brown for years. Now, Christine is back to share another update for the fans. This time, Christine stuns in her latest picture as she pays her newest grandkid a visit.
Sister Wives: Christine Brown Stuns In Latest Picture, Pays New Grandkid A Visit
In a social media post, Sister Wives star Christine Brown shared a stunning picture of herself as she pays her newest grandkid a visit. "I'm on to North Carolina to meet my new grand babie, Josephine. I also get the pleasure of Axel and Evie. Ow and of course @madison_rose11 I'm so excited," Christine captioned. It's unclear who else was with Christine during her trip to NC. Meanwhile, fans can't help but praise Christine's glowing look. "You look fabulous! Looking forward to seeing your progression in life!" one person said. Some are also hoping that TLC will finally give her and Janelle Brown a spinoff show where they can share their happy lives after leaving Kody Brown.
Kody Has Yet To Visit Josephine
At this point, Sister Wives star Madison Brush has yet to share if her father has already visited Josephine. However, fans doubt that Kody will ever pay his newest grandchild a visit, especially after his recent split with Janelle Brown. Fans also think Christine Brown's presence in North Carolina will make it harder for Kody to try and see his granddaughter. Meanwhile, fans have been noticing that Meri Brown no longer mentions any members of the plural family. She has yet to show any interest in Madison's newborn daughter as well despite her online activity.
Sister Wives: Christine Brown & David Woolley Preparing For Upcoming Projects?
Sister Wives fans have been cheering for Christine Brown and David Woolley over the past few days. It even created speculation that the two may be looking forward to a spinoff show with TLC. The network has yet to share if they're going to bring the newest couple to the small screens. But fans think TLC wouldn't waste the opportunity, especially with the growing popularity of Christine and David.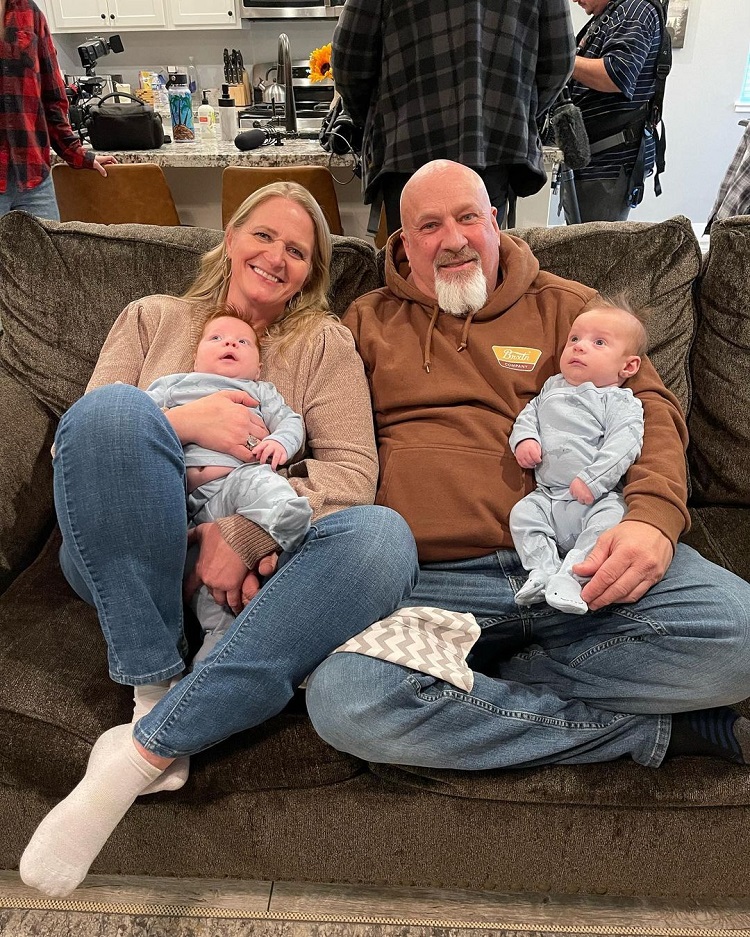 Meanwhile, fans are curious about the rumored Season 18, which was also teased by Christine and Kody Brown. Will it only feature the new lives of Meri, Christine, and Janelle Brown after leaving Kody? More so, what would you like to see happen in the next season? Let us know in the comments below.
If you are looking for more Sister Wives news, come back to Entertainment Chronicle for all your updates.