Latest posts by Michael Malley
(see all)
90 Day Fiance star David Toborowsky has been keeping in touch with the fans lately. Most of the time, David shares adorable clips and pictures with Annie Suwan. It also appears that David is having a blast on his vacation in Annie's home country, Thailand. He even pursued becoming a monk, which was also documented by TLC. Now, David is back to share another update for the fans. This time, David opens up about his first day as a monk.
90 Day Fiance: David Toborowsky Opens Up About His First Day As A Monk
In a social media post, 90 Day Fiance star David Toborowsky shared a picture of him wearing a Kasaya as he finally becomes a monk. David also shared his experience on the first day of achieving one of the biggest goals in his life. According to David, his first day wasn't easy. However, he's determined to learn and serve. He's also thankful for everyone who's been supporting him. "For those that have always stood with me may your life be filled with peace love and the mega millions of numbers lol anyhow love you all," he added. David also took the opportunity to encourage the fans to follow his journey as a monk in David & Annie: After The 90 Days.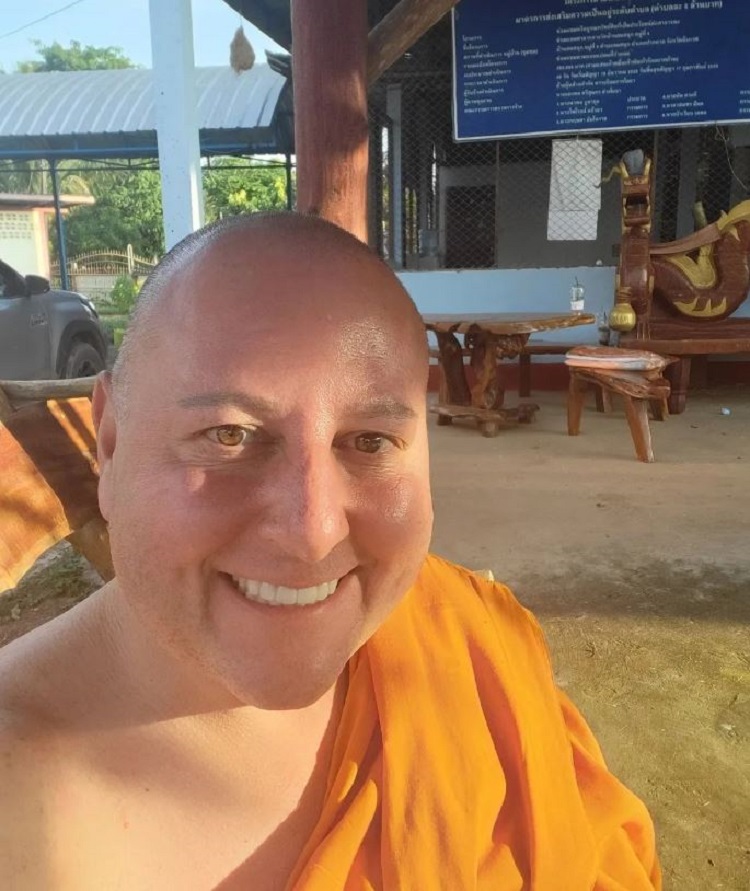 David Shares Clip Learning How To Ring The Bell
90 Day Fiance star David Toborowsky also took to social media to share a clip of him learning how to ring a bell. "I was being taught how to ring the morning bell which is to notify the village that the monks are about to walk and collect alms," David said. David also added that it was an incredible experience, and his face clearly shows the excitement he's having of finally serving as a monk. Meanwhile, fans took to David's comment section to praise his dedication. Fans are also thankful to David for sharing his journey with them.
90 Day Fiance: Annie Suwan Impresses Fans With Thai Recipe
Annie Suwan also impressed fans with her latest social media post. Apparently, Annie shared a clip of herself preparing a Thai recipe. "Take a break and enjoy my Tum Mak Hung," Annie captioned. Fans were impressed by Annie's recipe. Some of them even pointed out that Annie can do everything. According to the fans, Annie has been multi-talented. Aside from cooking, she also impressed the fans with her dancing skills during a recent parade in her hometown. She also loves to sing with David Toborowsky.
It's clear to see that David and Annie are one of the most successful TLC couples today. Fans also think TLC will continue to give the couple more opportunities due to their growing popularity. Would you like to keep seeing more of them and their adventures? Let us know in the comments.
Come back to Entertainment Chronicle for all your TLC updates and news.