Counting On star Jinger Duggar has been keeping in touch with the fans lately. Most of the time, Jinger shares her adventures with Jeremy Vuolo around Los Angeles. Fans also love how Jinger and Jeremy are starting to become more transparent when it comes to their kids. Now, Jinger is back to share another update for the fans. This time, Jinger is sharing a surprising picture with Felicity nearly reaching her height.
Counting On: Felicity Is Nearly Reaching Jinger Duggar's Height In Latest Picture
In a social media post, Counting On star Jinger Duggar shared an adorable picture with Jeremy Vuolo and their daughter, Felicity, beside a massive Christmas tree. "Our attempt at a quick family photo. Maybe next time we'll plan around naps," Jinger captioned. The wholesome family picture left the fans in awe. But Felicity caught the attention of many. According to some, Felicity has gotten bigger each time Jinger shares a rare glimpse of her. She's nearly reaching the height of her mother as well. "Felicity looks like she's getting so tall!" one fan said. Meanwhile, some fans are still hoping that Jinger will soon share the faces of her daughters.
Jinger's Becoming More Open About The Kids
Counting On fans are also praising Jinger Duggar for becoming more open about her kids. Aside from their recent Christmas photo, Jinger also took to social media to share an adorable clip of Felicity and Evangeline walking together. Jinger has yet to share major updates about her daughters. But it's clear that they're now living their best lives in Los Angeles. Some also think that Jinger doesn't fully imply all the things she learned from her parents to her kids. According to some, it seems that Jinger's household is focusing more on embracing the modern lifestyle.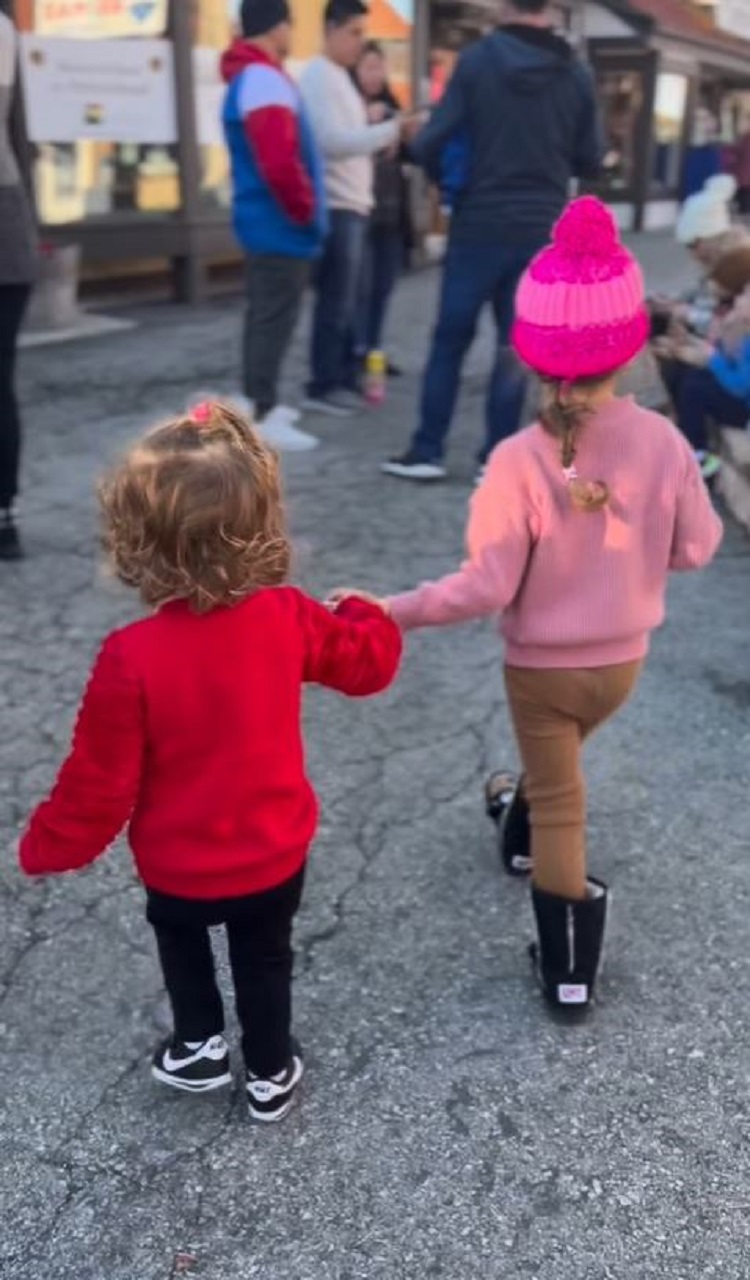 Counting On: Jinger Duggar Prepares For Bigger Projects This Year
Counting On star Jinger Duggar also took to social media to share a clip of herself going to a salon. According to Jinger, she will get her hair fixed soon and she couldn't wait to share the results. Jinger also revealed that she's fixing her hair to look more presentable in her future projects, which may have something to do with vlogging. Meanwhile, fans are already expecting a big year for Jinger and Jeremy Vuolo. Some also think it's only a matter of time before Jinger announces another exciting project that no Duggar has ever done.
It's clear to see that Jinger is one of the most successful daughters of Jim Bob Duggar and Michelle Duggar today. Fans are also glad that she's still in touch with her family despite the big changes in her lifestyle.
Make sure you return to Entertainment Chronicle for all your Duggar news and updates.
Latest posts by Michael Malley
(see all)