Latest posts by Michael Malley
(see all)
90 Day Fiance star Jovi Dufren loves to share adorable updates about his family. Fans are also praising Jovi and Yara Zaya for their incredible parenting to Mylah. According to some, Jovi and Yara have grown so much as parents. Some have been pointing out Jovi's newfound maturity as well. He barely parties and drinks with his friends anymore, and mostly spends his time with Mylah and Yara. Now, Jovi is back to share another update with the fans. This time, Jovi is sharing his hilarious shopping day with the two ladies.
90 Day Fiance: Jovi Dufren Shares Hilarious Shopping Day With Yara & Mylah
In a social media post, 90 Day Fiance star Jovi Dufren shared hilarious clips from his recent shopping day with Yara Zaya and Mylah. Apparently, Jovi is making silly jokes about Yara as she takes so long shopping. But Yara didn't care and continued taking her time. Later in the clip, Yara found what seems to be a round pillow with bell decorations. It seems that Yara is already looking forward to Christmas. Yet, Jovi is not having it and told Yara to finish their shopping and head back to the car.
Jovi Shares Stunning Picture In Prague
90 Day Fiance star Jovi Dufren also took to social media to share a stunning picture with Yara and Mylah during their trip to Prague. "Prague!!! What a beautiful city. I hope everyone enjoys following our journey here. When people normally ask me where to travel in Europe, I usually choose places like this over top Western cities," Jovi captioned. Apparently, the latest episode of 90 Day Fiance: Happily Ever After? shows Jovi and his family finally traveling to Prague. Jovi also got worried when Yara starts showing signs of no longer wanting to go back to the U.S. Meanwhile, Jovi himself also revealed that he had a blast in Prague. "The food is absolutely amazing, and let's not forget some of the best beer in the world. So much history and such a walkable city," he added.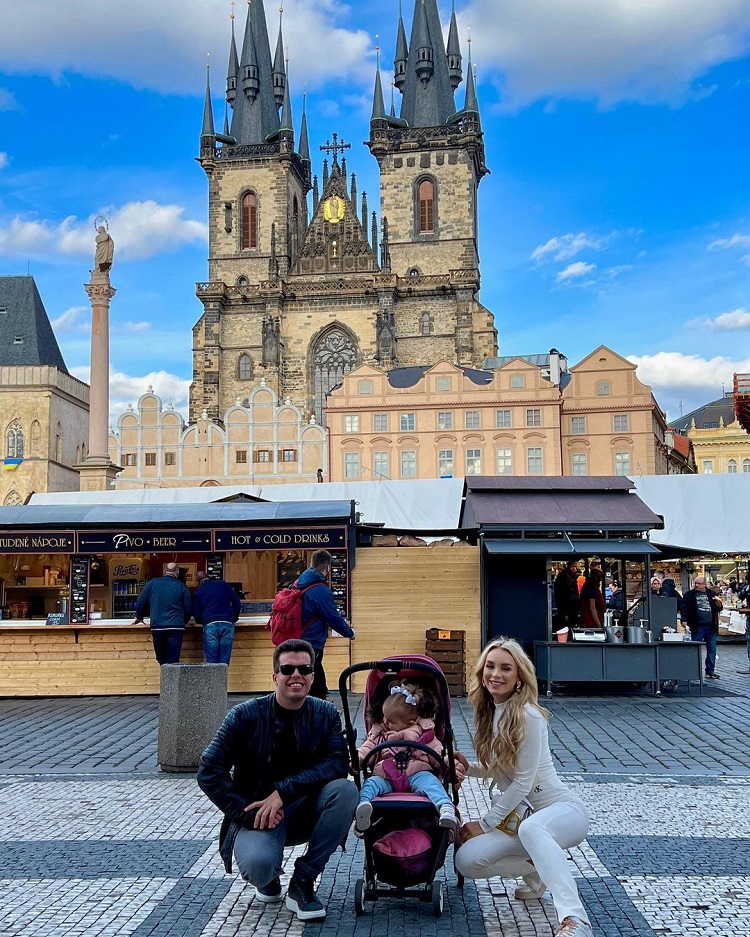 90 Day Fiance: Jovi Dufren & Yara Zaya Still Struggling On Moving
Jovi Dufren and Yara Zaya are still struggling on finding a new place to call home as well. The two have been trying their best for months to look for a new place to move to. Jovi even took to social media recently to share that he's starting to get bored as he no longer has anything to do around Louisiana. Texas and Florida have been some of Jovi and Yara's choices. Yara has also expressed her interest in NYC and Los Angeles, which fits her expensive lifestyle with Jovi.
It's clear to see that Jovi and Yara are easily one of the most successful TLC couples today. Many are also hoping that the two will still be around the franchise after Season 7 of 90 Day Fiance: Happily Ever After? What are your thoughts? Let us know.
Come back to Entertainment Chronicle for all your TLC updates and news.