Counting On star Joy-Anna Duggar has been keeping in touch with the fans lately. Most of the time, Joy-Anna shares adorable clips and pictures with her kids. Fans are also glad that Joy-Anna is finally back with her online activities. It also appears that she's been focusing more on spending time with her kids, and fans are loving it. Now, Joy-Anna is back to share another update for the fans. This time, she is sharing a hiking day with her family.
Counting On: Joy-Anna Duggar Shares Hiking Day With Family
In a social media post, Counting On star Joy-Anna Duggar shared pictures from her recent family hiking day. "4 mile hike in the National Forest this evening with friends!" Joy-Ann said. "I might be sore tomorrow, but the views today were worth it! Gideon loved riding in the backpack for most of the way!" she added. Fans are also impressed by the long hike of Joy-Anna and her family. Joy-Anna and her family are also accompanied by some of their friends. It's unclear if some of Joy-Anna's siblings joined in the hiking. But it's clear that all of them had fun on the long hike.
Where's Joy-Anna's Daughter Evelyn?
Joy-Anna also took to the comment section to share the whereabouts of her daughter, Evelyn, during their hiking day. According to Joy-Anna, she left Evelyn with a friend as she can't carry her on such a long hike. Meanwhile, Joy-Anna continues to impress fans with her glowing look. It also appears that her recent physical activities with Austin Forsyth might finally put an end to all the speculations that she's expecting her third child. Yet fans will still speculate that she's just a very active mama-to-be.
Counting On: Fans Continue To Praise Joy-Anna Duggar's Parenting
Counting On fans are also praising Joy-Anna Duggar's parenting. Apparently, many are starting to notice Joy-Anna's efforts on making unforgettable memories with Evelyn and Gideon. At one point, Joy-Anna and her kids flew to Tennessee to pay a visit to a family friend. Joy-Anna also took social media recently to share Evelyn and Gideon's fun time feeding horses. Fans are also praising Joy-Anna for her awareness of Gideon. It's known that Joy-Anna sent Gideon to a speech therapist as he falls behind when it comes to speaking and comprehension. The mom of two also revealed that Gideon is now wearing prescription glasses and she'll share more details about it in her upcoming video.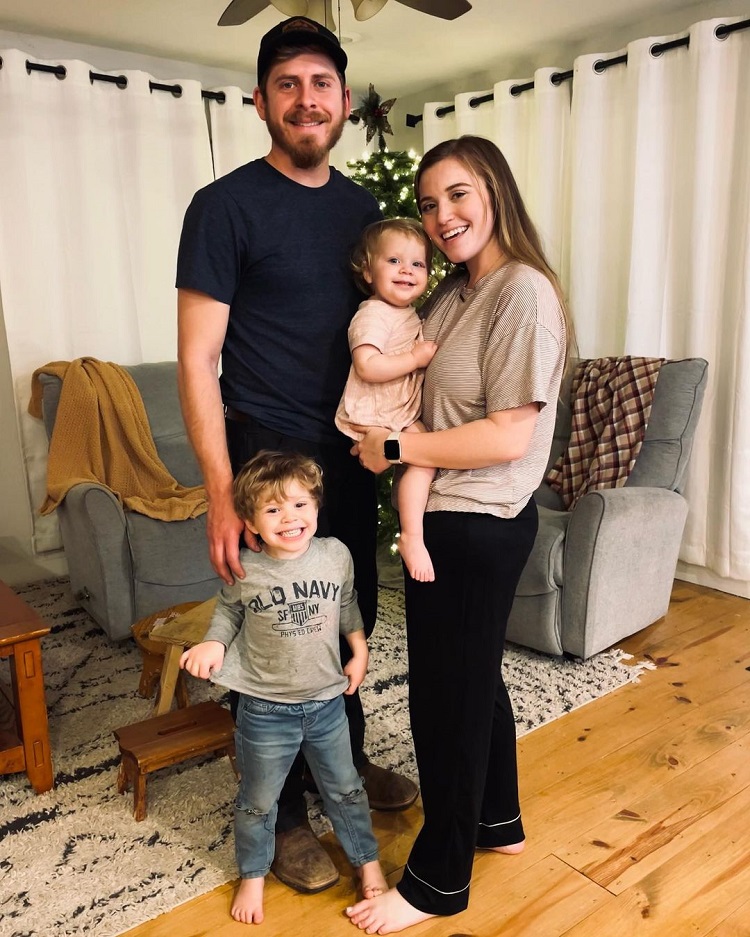 It's clear to see that Joy-Anna is living her best life with her family. Fans are also glad that Joy-Anna is focusing more on positivity amid all the controversies that the Duggar family is facing due to Josh Duggar's CSAM arrest.
Come back to Entertainment Chronicle for all your TLC updates and news.
Latest posts by Michael Malley
(see all)