Latest posts by Michael Malley
(see all)
Counting On star Jill Duggar has been keeping in touch with the fans lately. Jill often shares adorable pictures with her kids, especially her newborn son, Frederick. Jill also took social media recently to share a heartwarming picture of Frederick watching her brothers play through the window. Fans also think that Jill is doing great parenting despite her busy life after moving to a new house. Now, Jill is back to share another update for the fans. This time, Jill shares the progress of Sam and Israel's swimming lessons.
Counting On: Jill Duggar Shares Progress Of Sam & Israel's Swimming Lessons
In a social media post, Counting On star Jill Duggar shared clips from Sam and Israel's swimming lessons. According to Jill, Sam and Israel are doing great learning to swim. Fans are also glad that Jill didn't stop bringing Sam and Israel to their swimming lessons despite their recent move. Jill also revealed that she brought Frederick and Derick Dillard with her. "Mine & Freddy's first time back to the boys swimming lessons @goldfish_rogersnwa," Jill said. Meanwhile, fans are praising Jill and Derick for showing support to their kids.
Jill Continues To Share Adorable Pictures Of The Boys
Jill also took social media to share an adorable picture of her sons. The picture shows Israel, Sam, and Frederick lying on the bed in matching outfits. "Love my boys!" Jill captioned. Moments later, fans took Jill's comment section to talk about her adorable kids. "That is the cutest pic! You have to frame this one!" one fan said. "Absolutely gorgeous congratulations," another fan added. This wasn't the first time Jill left her fans in awe. At one point, Jill shared an adorable clip of Sam and Israel can't get enough of looking after their youngest brother.
Counting On: Jim Bob & Michelle Continue To Remain Out Of Sight For Frederick
Counting On fans also noticed that Jim Bob and Michelle Duggar are still out of sight for Jill's son, Frederick. According to some, Jim Bob and Michelle have been doing the same thing for Sam and Israel in recent years. It's unclear why Jim Bob and Michelle still haven't acknowledged Frederick online, which they usually do whenever a new family member is born. However, fans think that it has something to do with Jill's estrangement from the family. Some also believe that Josh Duggar's CSAM arrest forced Jim Bob and Michelle to finally quit social media for good.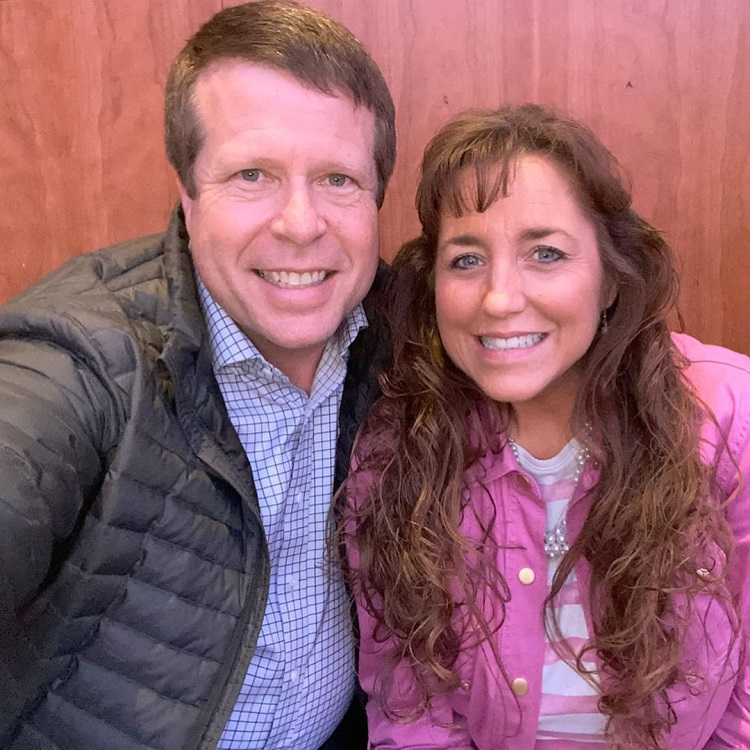 It's clear to see that Josh's arrest brought tons of controversies to the family. Meanwhile, fans are glad that some of the Duggars are starting to find ways to stay positive in life.
Come back to Entertainment Chronicle for all your TLC updates and news.