Counting On star Jinger Duggar has been living her best life since moving to Los Angeles with Jeremy Vuolo. Fans also think that her lifestyle has changed a lot since leaving the Duggar family in Arkansas. She's been casually wearing pants and shorts as well, showing signs that she no longer follows some of the Duggar family's traditions. At this point, Jinger has been busy with her latest project with Jeremy, which is vlogging. She has already released 3 vlogs on her YouTube channel. Until recently, Jinger shared their 4th vlog and it seems that it's brought a whole new version of herself.
Counting On: Jinger Duggar Goes Beyond A Duggar's Personality In Latest Vlog
In a YouTube post, Jinger Duggar shared her fourth vlog with Jeremy Vuolo. According to Jinger, she became a fashion designer for a day with Jeremy in their latest vlog. The video starts with Jinger and Jeremy having lunch with some of their friends. Moments later, the group proceed to a clothes shop where Jinger showed off her new taste in fashion. Fans also noticed that Jinger wore shorts in the vlog, showing that she no longer follows the Duggar family's dress codes. After that, Jinger finally revealed a video of her designing her shirt. Jinger wore the shirt she designed at the end of the vlog. Some also think it looks like a trendy fashion and is something that most Duggar kids in Arkansas won't wear today.
Fans Continue To Praise Jinger's New Lifestyle
Counting On fans also took to Jinger's comment section in the YouTube post to praise her new lifestyle. According to some, they're happy that Jinger has found happiness after moving to Los Angeles. "Love how you two are getting out and trying new things," one fan said. "Looks like u r truly living a life full of fun," another fan added. Meanwhile, fans are hoping that some of Jinger's siblings will follow in her footsteps. Fans are also glad that Jinger is still in touch with her family despite the changes in her life. Michelle Duggar even visited her in L.A. with some of her siblings.
Counting On: Fans Are Hoping For Jinger Duggar To Share More Updates About Her Family
Aside from her outdoor activities with Jeremy Vuolo, Counting On fans are also hoping that Jinger Duggar will share more updates about her family, especially when it comes to her kids. According to some, Jinger has been slowly sharing pictures of her daughters on social media. Despite facing backward, fans think it's a sign that she's about to show them to the world once again. Others are also hoping that the kids will get featured in Jinger and Jeremy's future vlogs.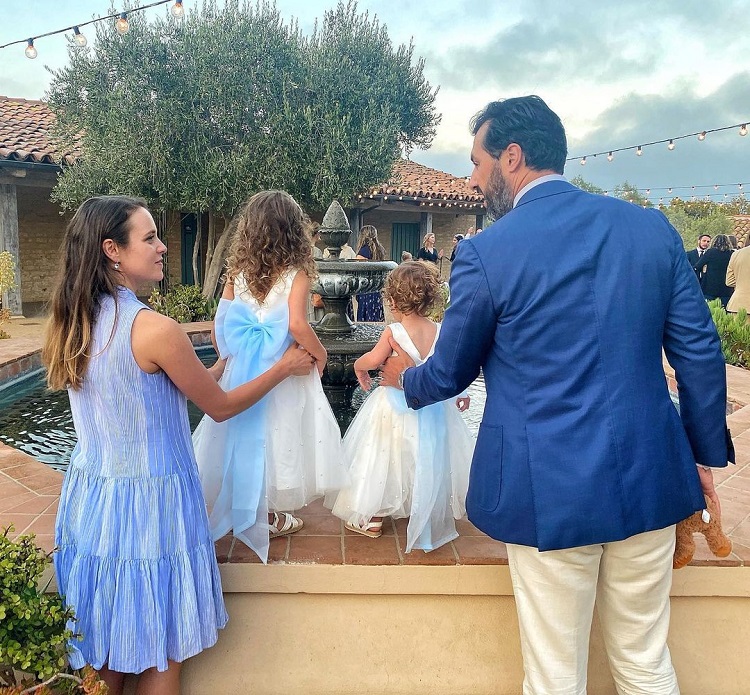 At this point, Jinger has yet to share if she will eventually share major updates about her kids. But some doubt it, especially with her brother Josh Duggar's recent CSAM arrest.
Come back to Entertainment Chronicle for all your TLC updates and news.
Latest posts by Michael Malley
(see all)