90 Day Fiance star Jovi Dufren loves to share pictures of his family online. Most of the time, Jovi shares their outdoor trips. Fans are also praising Jovi's maturity as he now puts his attention more on his daughter instead of partying and drinking with his friends. Now, Jovi is back to share another update for the fans. This time, Jovi shares a hilarious clip with a start dog during their recent family beach day.
90 Day Fiance: Jovi Dufren Shares Hilarious Clip With A Stray Dog
In a social media post, 90 Day Fiance star Jovi Dufren shared a hilarious clip with a stray dog. Apparently, Jovi and his family were relaxing on a beach when a stray dog suddenly decided to take a nap beside him.
"Of all the places on the beach, this stray dog decided to come have a nap directly on the side of me," Jovi said.
Jovi was clearly confused about the dog's action and doesn't know what to do. Moments later, fans took to Jovi's comment section and told him to adopt the dog. "You guys should rescue him. He chose you for a reason," one fan said.
"Oh my! Take that sweet baby home with you! She loves you!!" another fan added.
Do They Have A Pet?
At this point, 90 Day Fiance star Jovi Dufren has yet to share what he and Yara Zaya did with the dog. Fans are hoping that he would adopt the dog, but some doubt it, as Mylah might get scared.
Fans also think that it's not a good time for Jovi and Yara to get a pet at this point as they're still trying to find a new place to settle in. According to Jovi, they're currently choosing between Texas and Florida. It's been quite some time since Jovi last shared their choices. But it seems that they still haven't come up with a final decision.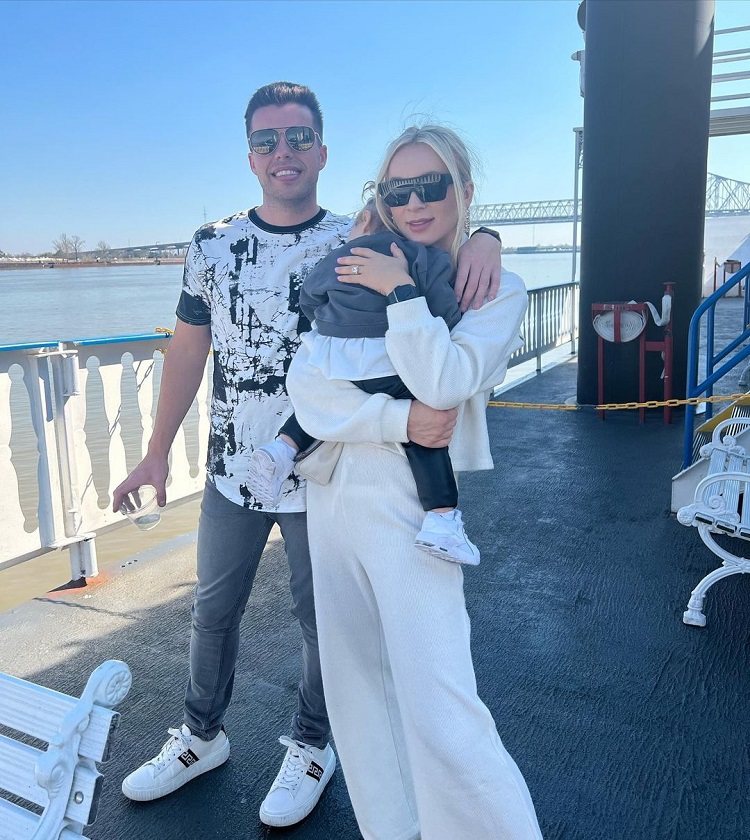 90 Day Fiance: Jovi Dufren Shares Wholesome Story With Mylah
90 Day Fiance star Jovi Dufren also took to social media to share a wholesome story with Mylah. According to Jovi, Mylah has fallen in love with nature and being outdoors. He also said that she gets bored easily when they're at home. It's clear to see that Mylah inherited Jovi's adventurous personality.
Fans also think that Yara Zaya has been supportive of her husband, especially when it comes to traveling. Meanwhile, fans are hoping that TLC will bring back Jovi and Yara to the small screens where they can share their adventures with the fans.
At this point, TLC has yet to share if Jovi and Yara will make a big TV comeback. However, fans think that they'll still be around the franchise for quite some time due to their growing popularity.
Come back to Entertainment Chronicle for all your TLC updates and news.
Latest posts by Michael Malley
(see all)