Counting On star Jed Duggar has been silent on social media since the arrival of his first son, Truett Oliver Duggar. It seems that his sudden silence is an indication that he's enjoying his new life as a father. Due to this, fans have been eager to get more updates regarding Jed and his family. Now, Jed is finally back online to share an update for the fans. However, this time, Jed shares his camping day with his siblings and in-laws.
Counting On: Jed Duggar Shares Camping Day With Siblings & In-Laws
In a YouTube post, Counting On star Jed Duggar shares his camping day with his siblings and in-laws. Katey Nakatsu is also there with their son, Truett. The vlog started off with Jed and Katey having a long road trip before reaching their camp destination.
Upon arriving, Jed was able to meet some of his siblings, friends, and in-laws. They even played some games before sitting by the campfire where they talk about different stories.
Joy-Anna Duggar also surprised the fans with her appearance during the camping day. Apparently, Joy-Anna has been inactive on social media for months. Some even thought that she was pregnant and trying to keep it private. However, it seems that she just wants to avoid the online world due to the controversies that the Duggars have been facing lately.
Fans Share Excitement After Seeing Truett
Counting On fans are also glad after seeing a glimpse of Truett Oliver Duggar. Apparently, it's been quite some time since Jed Duggar and Katey Nakatsu shared an update regarding their son. However, some believe that they're having a hard time keeping in touch with the fans due to their busy lives as first-time parents.
Meanwhile, some took to the comment section on Jed's YouTube post to praise their parenting and talk about their adorable son. "The baby is precious I'm so happy for you guys!!" one fan said. "Keep making these memories. You guys are great parents already!" another fan added.
Counting On: Fans Are Now Watching Abbie & Jill
Now that Katey Nakatsu has given birth, Counting On fans are now turning their attention toward Jill Duggar and Abbie Duggar. Apparently, the two are currently the pregnant Duggars. Fans also believe that Jill is about to give birth anytime soon.
According to Jill, she's having another baby boy. Jill has yet to share the name of her upcoming third son. But fans think that she's going to reveal it on the day of her delivery.
On the other hand, Abbie just recently announced her pregnancy. Due to this, it might take some time before she shares more updates.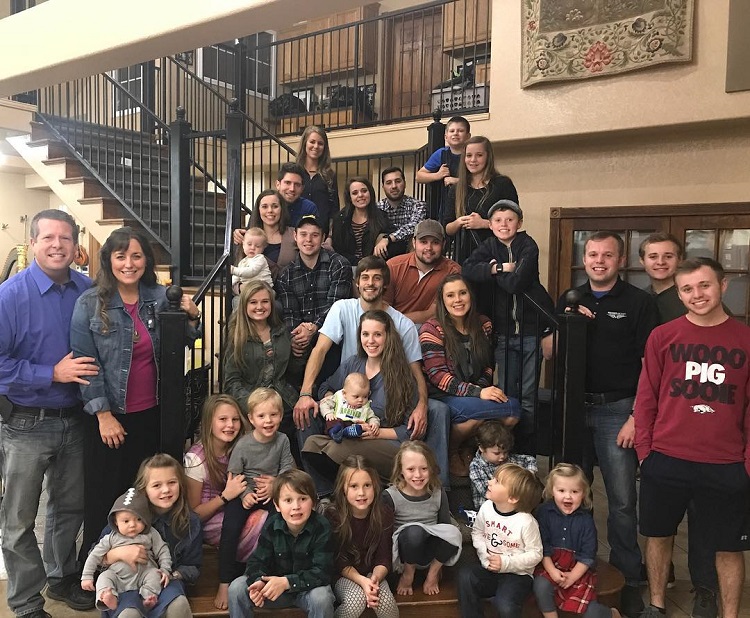 It's clear to see that the Duggars keep growing throughout the years. Meanwhile, fans find it odd that Jim Bob Duggar and Michelle Duggar remain out of sight when it comes to their newborn grandkids.
Come back to Entertainment Chronicle for all your TLC updates and news.
Latest posts by Michael Malley
(see all)