Counting On stars Jeremiah Duggar and Hannah Wissmann have been keeping in touch with the fans lately. Most of the time, the two share adorable pictures together as they enjoy their new lives as a married couple. Apparently, the two also shared that they went to the Bahamas for their honeymoon. Fans are also excited about the future of the newlyweds, especially when it comes to their future children. At this point, it's still unclear if Hannah is already pregnant. However, fans are starting to make speculations that there might be a big announcement soon.
Counting On: Jeremiah Duggar & Hannah Wissmann Spotted Preparing For Pregnancy Announcement?
Counting On fans took to Reddit to discuss a recent clip shared by Hannah Wissmann on social media. Apparently, the clip shows Hannah having a fun time with her family as she and Jeremiah Duggar pay a visit for the weekends. However, fans quickly noticed Hannah's odd body language seemingly maintaining a specific posture. Some also pointed out how excited they are, seemingly showing that Hannah told them something big. "The way she wears her t-shirt and then makes sure it is fitting correctly after hugging her brother made me think if this visit was to make an announcement?" another person added.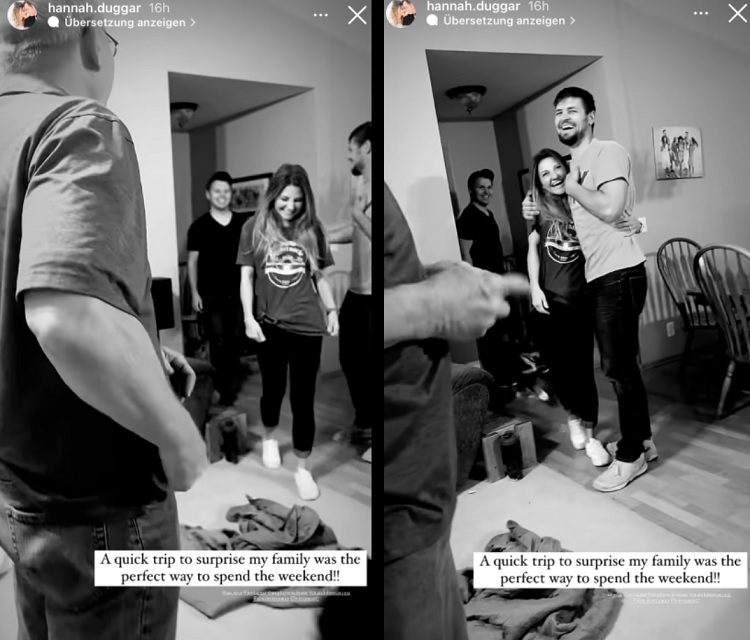 Will Jim Bob & Michelle Surface?
Counting On fans are also speculating if Jim Bob Duggar and Michelle Duggar will surface if ever Jeremiah Duggar and Hannah Wissmann will announce a pregnancy. Apparently, Jim Bob and Michelle have been inactive on social media lately. It seems that they've been trying to avoid publicity. Fans also think that Josh Duggar's CSAM arrest badly affected the family's reputation and Jim Bob is trying his best to restore it. Fans are also hoping that Jim Bob and Michelle will finally show themselves when Katey Nakatsu and Jill Duggar give birth.
Counting On: The Duggar Family Keeps Growing
Counting On fans have seen the growing number of pregnant Duggars lately. Aside from Jill Duggar and Katey Nakatsu, fans are also speculating that Hannah Wissmann will be announcing a pregnancy soon. Fans also think that Justin Duggar's wife, Claire Spivey, is about to announce a pregnancy as well due to the amount of time they've been inactive since tying the knot.
Meanwhile, reports claimed that Anna Duggar has been struggling with her seven kids due to Josh Duggar's CSAM arrest. There are also reports stating that Jana has been tasked to take care of her kids while she takes care of her newborn daughter.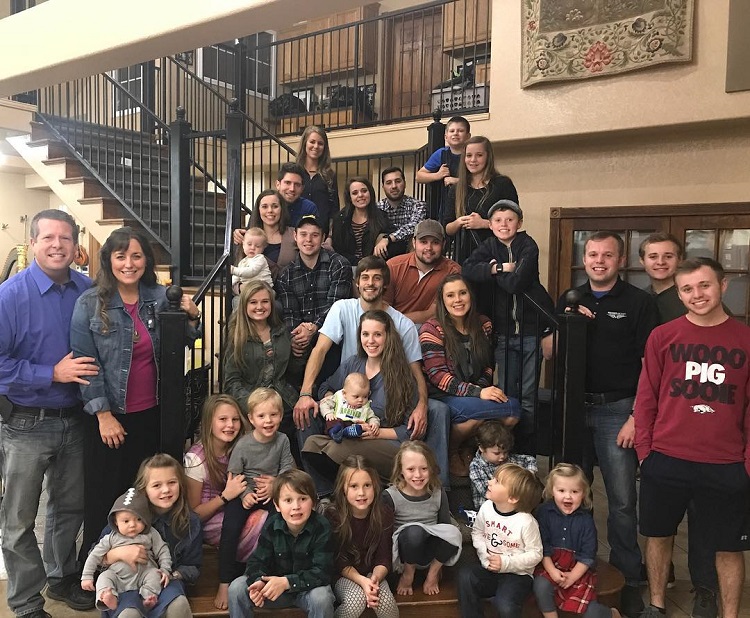 It's clear to see that the Duggar family is only getting bigger. Fans are also hoping that TLC will give the family another shot and let them share their wholesome lifestyle once more.
Come back to Entertainment Chronicle for all your TLC updates and news.
Latest posts by Michael Malley
(see all)