Sister Wives fans have been frustrated towards Robyn Brown throughout Season 16. Apparently, many are not happy with her behavior towards the plural family. According to some, Robyn's manipulative antics are becoming more obvious even to Kody Brown. Some even recalled one of the episodes where Robyn showed off her controlling behavior towards Kody in front of the cameras and the other wives. Meanwhile, some think that Robyn is getting tired of faking her personality, which is why she's becoming more aggressive with her manipulations.
Sister Wives: Fans Are Calling Out Robyn Brown For Controlling Behavior Towards Kody
Sister Wives fans took Reddit to discuss Robyn Brown's controlling behavior during the recent episode. Apparently, fans pointed out how Robyn corrected Kody's choice of words, acting like she's the one in charge. "Does she realize she outed herself here? I can't believe she corrected his word choice ON CAMERA and in front of the other wives, and he gave her zero pushback," one person said. "Between this and Kody snapping at her about her being the head of the family it's pretty clear Kobyn household is feeling some pandemic strain," another person added. Meanwhile, some think that it's just an indication of how dysfunctional the plural family has become due to Kody's poor decision makings.
Is Kody Getting Tried Of Robyn?
Sister Wives fans also think that Kody Brown is starting to feel frustrated and tired towards Robyn Brown. According to some, it's getting more obvious that Kody doesn't like how Robyn acts like the head of the family. However, some think that Kody is holding back due to his favoritism towards Robyn. Meanwhile, some think that Robyn's manipulative behavior played a huge role in why Christine Brown left before Season 16 aired. Fans can also expect to find more answers as Season 16 progresses.
Sister Wives: Things Are Getting More Divided In Episode 8
TLC recently released the synopsis for the upcoming episode of Sister Wives Season 16. Unfortunately for the fans, it seems that it's going to be another stressful episode. Apparently, TLC explained that Episode 8 will feature the plural family becoming more divided. It's also teased that Robyn Brown and Meri Brown will be able to celebrate Thanksgiving with Kody Brown after following the distancing rules. However, Janelle Brown and Christine Brown's ability to visit remain in question.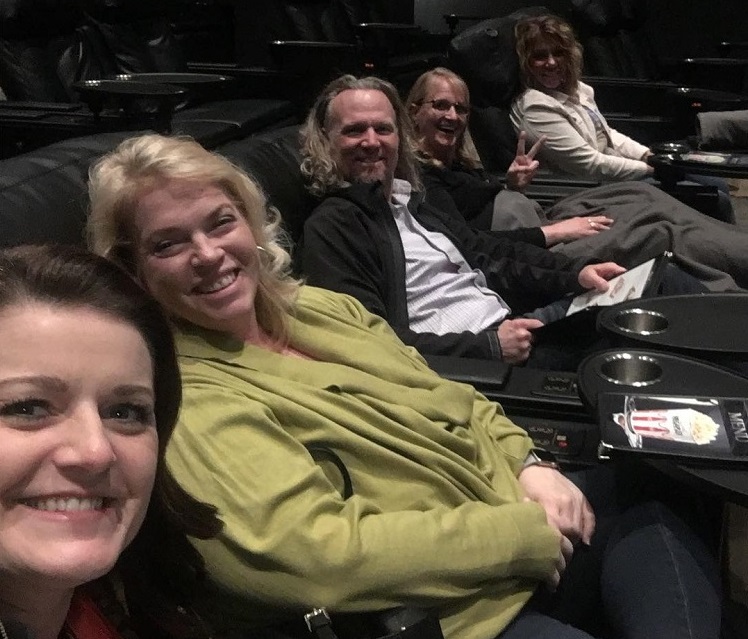 It's clear to see that social distancing is still a big problem in the plural family. Some agreed with Kody's protocols. However, some think that it's too much for the other wives, and it's been causing them so much stress.
Come back to Entertainment Chronicle for all your TLC updates and news.
Latest posts by Michael Malley
(see all)