Counting On fans have been keeping their eyes close to the Duggar family lately, especially since Josh Duggar's child porn arrest. Apparently, many think that their dark secrets are slowly getting exposed. However, some think that they'll try their best to restore their public image. Meanwhile, fans are already predicting what's next for the conservative family next year. According to some, more pregnancy announcements may be on their way. Fans are also speculating that a new courtship is highly possible next year.
Counting On: More Pregnancy Announcements In 2022 For The Duggars?
Counting On fans took Reddit to share their predictions about the Duggar family in 2022. According to some, several members of the Duggar family are most likely to announce a pregnancy next year. One of them is Joy-Anna Duggar, who's hasn't been pregnant for quite some time. Others also think that Abbie Duggar and John-David Duggar will most likely have a second child next year as well. "Yes. I don't think they want an only child so I think 2022 is the time to have their 2nd and then be done," another person added.
Aside from Abbie and John-David, fans also think that Jill Duggar and Derick Dillard will try for another one next year, especially after Jill's heartbreaking miscarriage back in October. Meanwhile, some believe that Jessa Duggar is done with having kids after the birth of her fourth child, Fern.
Fans Are Predicting Jana's Relationship Status Next Year
Aside from pregnancy announcements, Counting On fans are also predicting what will happen to Jana Duggar next year. According to some, it's highly possible that Jana Duggar will finally find the love of her life in 2022. Apparently, there have been reports stating that Jana once had a secret relationship with Stephen Wissmann. Unfortunately, it seems that they had to stop their courtship due to controversies that Josh Duggar brought to the Duggars. However, fans are still hoping that Jana will get married soon. Others also said that she should leave the Duggar compound before she becomes Jim Bob Duggar and Michelle Duggar's caretaker for a lifetime.
Counting On: Will They Get Back On The Show?
Despite all the controversies, Counting On fans are still hoping that the Duggars will somehow find a way to get back on the small screens. According to some, it's most likely that TLC will reconsider bringing them back as Josh Duggar's child porn case finally comes to a close. Fans also think that their show shouldn't have been affected as Josh wasn't even a part of it in the first place. However, it seems that TLC wants the Duggars to clear their names first and avoid having trouble with the law before giving them another chance.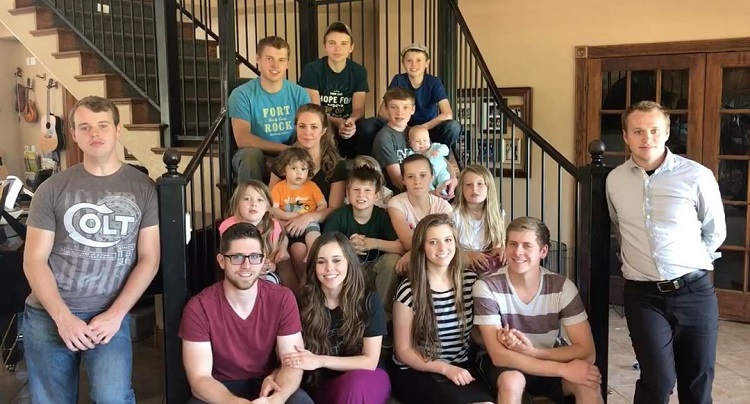 The Duggars have been facing so many controversies lately. Aside from Josh, Jana Duggar also had trouble with the law after her recent case of endangering a minor. Will this affect Duggar's chances of getting back to the small screens?
Come back to Entertainment Chronicle for all your TLC updates and news.
Latest posts by Michael Malley
(see all)