Counting On star Anna Duggar has been silent on social media since Josh Duggar's guilty verdict for his child porn case. It's clear to see that Anna is in a rough spot, especially now that she needs help with her seven kids. There are reports stating that Jim Bob Duggar and Michelle Duggar have been helping Anna by making Jana Duggar babysit her kids. However, it seems that Anna is still not on good terms with the family. Apparently, fans didn't see Anna during the Duggar family's Christmas party.
Counting On: The Duggars Share Their Christmas Party
In a social media post, Counting On star Jana Duggar shared clips from their family Christmas party in the big house. "Christmas Day," Jana captioned. Fans find it odd that Jim Bob Duggar and Michelle Duggar weren't the ones who uploaded the clips. Apparently, the two usually post tons of holiday celebrations online. However, it seems that Josh Duggar's arrest affected their reputation to the point that they had to stay off the internet for a while. Meanwhile, fans are happy that Jana gets to post their Christmas celebration despite her recent trouble with the law. Fans are also glad that the Duggars are finally having fun once again after a barrage of stressful and controversial months.
Anna Duggar Skipped The Duggar Family's Christmas Party?
Counting On fans noticed that Anna Duggar wasn't with the family's Christmas party. Some even took Reddit to share their theories as to why she didn't attend. According to some, it's still possible that she's still upset about Josh Duggar's arrest and still blames Jim Bob Duggar and Michelle Duggar. Meanwhile, some pointed out that they saw some of Anna's kids in one of the clips. Others also believe that Anna just wants to stay off the cameras to avoid any controversies.
Counting On: Not Everyone Attended
Counting On fans are happy to see the Duggars finally gathering together to celebrate the holidays. However, eagle-eyed fans quickly noticed that not everyone attended. According to some, Austin Forsyth is not at the party, as well as Lauren Duggar. Others also said that Austin's absence is quite interesting as it may have something to do with his hatred towards Josh Duggar. Meanwhile, fans are speculating that Lauren was there but doesn't want to be in the cameras.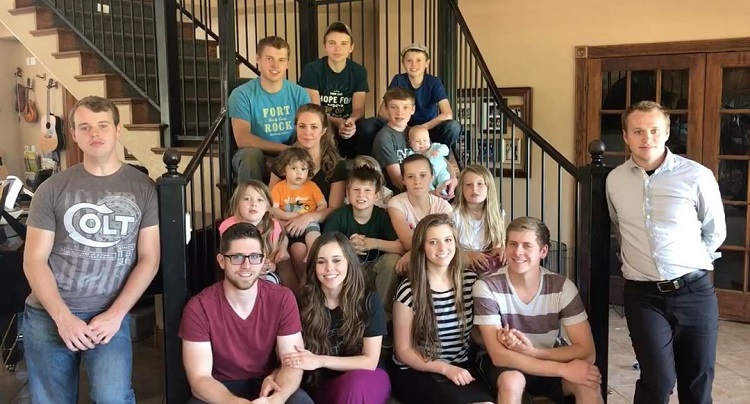 It's clear to see that the Duggars are trying their best to restore their family after a stressful year. Meanwhile, fans are hoping that TLC will give them another chance of returning to the small screens.
Come back to Entertainment Chronicle for all your TLC updates and news.
Latest posts by Michael Malley
(see all)