Counting On star Jill Duggar has been making headlines after her heartbreaking miscarriage. Apparently, Jill recently took social media to announce the sad news, which shocked the fans and her family. According to Jill, she had a miscarriage just days after learning that she's pregnant. However, Jill remains positive despite the heartbreaking loss. Now, Jill is back on social media to share how she remains faithful to God. However, fans find it odd how Jill proves her faithfulness.
Counting On: Did Jill Duggar Get A New Tattoo?
In a social media post, Counting On star Jill Duggar shared a picture of her arm with "Jesus, Only Jesus" written on it. Fans also took Jill's comment section to ask if she got a new tattoo or if it's just henna. However, most fans think that it was just henna due to its fading ink. Apparently, Jill once hinted that she may get a tattoo at some point. Due to this, many thought that that the words written on her arms were tattoos.
Jill's post also comes after her devastating miscarriage. She also shared a gospel song as she remains positive despite her heartbreaking loss. Fans also encourage Jill to stay strong in her comment section. "Praying for you and your family during this difficult time," one fan said. "You're a good girl don't forget that God is your refuge and comfort!!" another fan added.
Jill Receives Thoughts & Prayers From Loved Ones
Counting On star Jill Duggar has been receiving the sympathy of the fans after her miscarriage. Several family members of the Duggars also took her social media to send prayers despite her estrangement from the family. One of them is Jessa Duggar, who's been keeping in touch with her despite her struggles with her parents. Amy Duggar, who's often dubbed as the rebellious cousin of the Duggars, also took Jill's comment section to send thoughts and prayers about her miscarriage.
Counting On: Where Are Jim Bob Duggar & Michelle Duggar?
Counting On fans noticed that Jim Bob Duggar and Michelle Duggar have been inactive on social media lately. They also remained silent despite Jill Duggar's miscarriage announcement. According to some, Jim Bob and Michelle might be mourning the loss of their grandkid. Others also suggested that they're still traveling with their kids. Apparently, Jim Bob and Michelle recently took social media to share that traveling to historical and iconic places has been their latest hobby.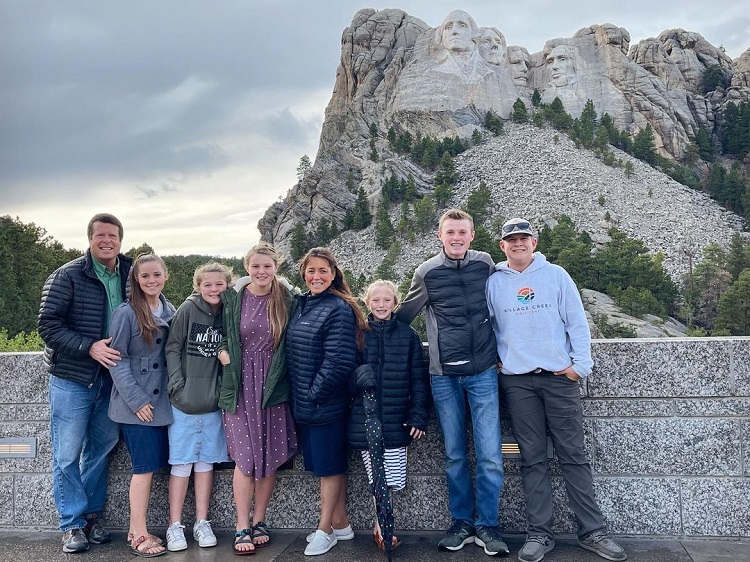 Despite Jim Bob and Michelle's absence online, it's clear to see that Jill is still receiving the love of her family even if she's estranged for years. Will this be the bridge for Jill and her parents to finally reconcile?
Come back to Entertainment Chronicle for all your TLC updates and news.
Latest posts by Michael Malley
(see all)