Counting On star Jana Duggar is currently the oldest member in the Duggar family to remain single. According to her, she's fine with living a single life. Reports claim that Jana had a relationship with Lawson Bates. However, Bates denied the rumors after announcing that he's in a relationship with Tiffany Espensen. Since then, Jana has been silent about her love life and it appears that she has no plans on finding the right guy. Until recently, fans suspected that Jana is dating Stephen Wissmann. Apparently. Stephen and his family are close to the Duggars, making his relationship with Jana very possible.
Counting On: Fans Suspect Jana Is Dating Stephen Wissmann
In a social media post, a fan posted a photo of the Wissman's Christmas Party. However, some fans noticed that Counting On star Jana Duggar was also there in the gathering behind the Christmas Tree next to Stephen Wissmann. Due to this, fans screenshotted the post and shared it on Reddit to discuss if Stephen is dating Jana. "I think this is the first time she's ever been to Christmas at someone else's home though and is pictured seated next to that man on the couch", one fan said. "This feels huge to me. They are sitting so close together!", another fan added.
Aside from that, fans also learned that Jana and Stephen have been long-time social media friends. Jana's siblings also follow Stephen on his private social media account, fueling the speculations that there's something more between the two. Stephen was later asked if he's courting Jana. He didn't directly answer the question. Instead, he revealed that he's busy with his work.
The Duggars & Wissmann Family Bonds In Texas
The Duggars have been very close to the Wissmann family. At one point, the two families bonded together in Texas. A picture of them also surfaced on social media where Counting On star Jana Duggar can be seen standing next to Stephen Wissmann. At this point, neither of the two have yet to confirm their relationship. However, fans think that it's about time for Jana to find the love of her life. Apparently, fans think that she's broken-hearted after her alleged ex Lawson Bates revealed his new girlfriend on social media.
Counting On: Fans Think Jana Should Star Her Own Bachelorette Show
Counting On fans have been encouraging Jana Duggar to find the right man. At one point, fans from Reddit discussed the potential of Jana's own bachelorette-style show. Many fans agreed about the idea. However, some fans made fun of Jana by saying that the show will last forever as Jana never picks a guy. However, fans are still excited about the idea and really wanted to make it happen. "Now this I would actually watch", one fan commented.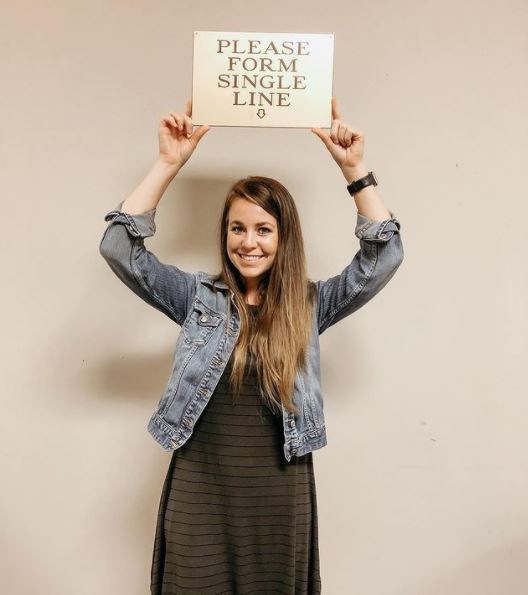 Come back to Entertainment Chronicle for all your TLC updates and news.
Latest posts by Michael Malley
(see all)