Counting On star Jill Dillard Duggar recently made headlines after boasting her intimacy with Derick Dillard. Apparently, the Duggars follow strict rules about modesty. However, Jill is known for being one of the most rebellious members of the family. She doesn't hesitate to talk about things that are against the Duggar family rules. Now, Jill is back at it again with her rebellious acts. She recently left a thirsty comment on her husband after showing off his man bun pics.
Counting On: Jill Duggar Calls Derick "Hot" After Showing Off His Man Bun
In a social media post, Counting On star Jill Duggar shared pictures of her husband Derick Dillard's new hairstyle. According to Jill, she tried to cut her husband's hair and she's loving it. Jill also said that any hairstyle fit Derick very well. However, she wished that his man bun didn't take so long to grow back. Jill also puts #hothubby and #talldarkandhandsome in her post, showing how much she loves Derick's new hairstyle.
Meanwhile, some fans are reacting to Derick's new look. One fan commented, "So I'm not typically a man bun person, but your hubby can pull it off!" Another fan also said, "Haircut looks fantastic!!"
Fans Praised Jill's Haircutting Skills
Counting On star Jill Duggar was praised for her haircutting skills. Apparently, she's brought back Derick Dillard's man bun. She's also planning to give him a top knot in the future. "He might try a top knot if we let it get a little longer on top", Jill said. Jill's post received comments like, "Jill, you did an excellent cut" and "Omg awesome job!!!" Jill's cousin Amy Duggar King, who recently went shopping with her, also commented on her post. "Great job!" Amy said. Jill replied to her cousin by saying "Thanks!"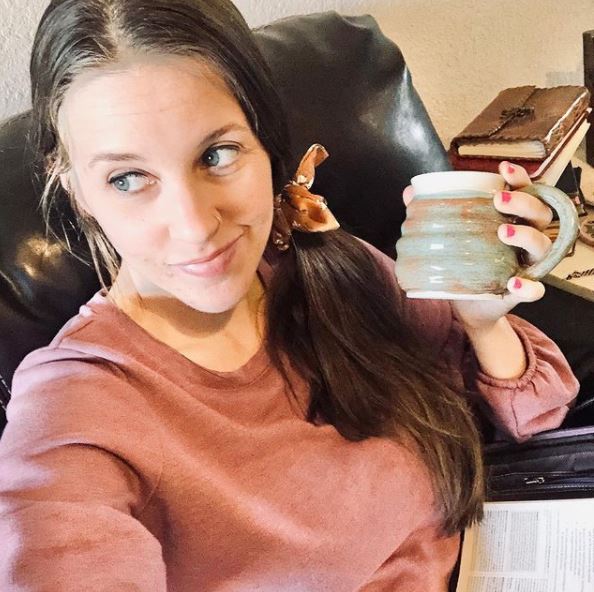 Counting On: Jill Shares Intimacy With Derick
Counting On star Jill Duggar shocked her fans after sharing her intimacy with Derick Dillard. Apparently, the Duggars are known for their modest behavior. However, Jill doesn't seem to care about their family rules anymore. In a YouTube post, Jill and Derick talked about their intimacy in a humorous way. The two also impressed the fans with their progressive date. According to Jill, a progressive date is where they stop at each restaurant to grab their date food and continue traveling. Jill and Derick have been enjoying their lives as a family. However, some of the Duggars aren't happy about how they disobeyed a lot of the family rules.
Come back to Entertainment Chronicle for all your TLC updates and news.
Latest posts by Michael Malley
(see all)