Latest posts by Michael Malley
(see all)
90 Day Fiance Season 5 had a lot of problematic couples. The thirteen-episode reality show aired from 2017 to 2018. It featured six couples with some of the most challenging journeys to finding love. However, many of them lasted and are still together today. There are also others who were given more opportunities after the show and became even more popular. Keep reading to see how the couples are after the show.
Elizabeth Potthast & Andrei Castravet
Elizabeth and Andrei had one of the most controversial storylines since their debut. Almost everyone from the Potthast family was against the Moldovan native. They think he was hiding something from his past. It even came to a point where he had a physical fight with his wife's brother. But the 37-year-old continued to prove that there was nothing to be worried about in his home country. The two became one of the most successful couples on TLC and were featured in multiple spinoffs. It also appears that Andrei is slowly becoming closer to Elizabeth's family after years of feud.
Evelyn Cormier & David Vázquez Zermeño
Evelyn and David had an unfortunate marriage after the show. The 90 Day Fiance stars belonged to strict Christian families and never had any intimate experiences since tying the knot. But the New Hampshire native revealed in 2021 that she and her now ex-husband are divorcing. According to her, their marriage was passionless and filled with narcissism. At this point, Evelyn has been pursuing a career in music, while David focuses on real estate and traveling.
Molly Hopkins & Luis Mendez
The age gap is nothing new for a handful of couples in the franchise. Molly and Luis had the same situation. But they didn't fight for their love and got divorced after a year of marriage. The man from New Jersey eventually got married to a different woman but also got divorced in 2021. Meanwhile, Molly has been focusing on her weight loss journey and is now in a relationship with a man named Kelly Brown. The two often appear in the spinoff Pillow Talk.
Nicole Nafziger & Azan Tefou
Nicole and Azan had an unfortunate story in 90 Day Fiance. The two have been together for so long. However, they never got married and eventually fell apart. It was confirmed in 2022 that they're no longer together. The Moroccan man left social media in 2020 as well. On the other hand, Nicole has moved on and is now living happily with her daughter.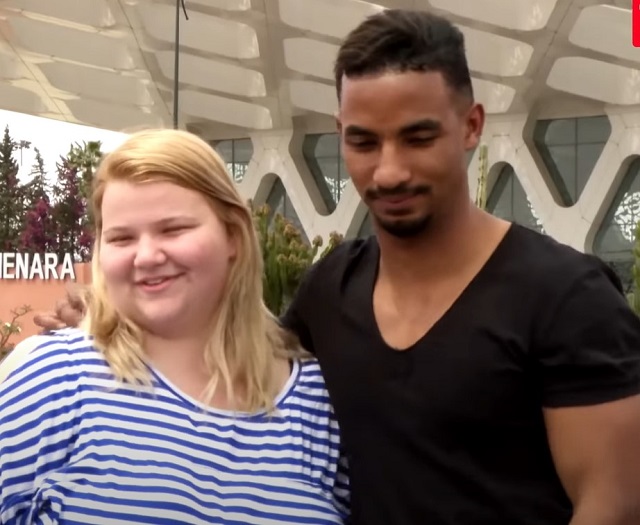 Josh & Aika Batterson
Josh and Aika may not be as popular as their co-stars from Season 5 today. They haven't been active on social media for years. But despite their lack of presence, the two are still going strong today. They got married at the end of the season. One of the last things the couple mentioned is that they've been busy traveling and making unforgettable memories as a couple.
Annie Suwan & David Toborowsky
Annie and David may be one of the most popular couples from Season 5. They faced many obstacles early in their relationship, including having to live in a storage unit. Their age gap was also questioned by many. However, the two remained strong and are now living happily as a married couple. They've been in touch with their fans on social media, where they share their travels and sweet moments together. Their growing popularity even resulted in multiple spinoffs such as Spice It Up with David and Annie, Pillow Talk, and David & Annie: After the 90 Days.