Latest posts by Michael Malley
(see all)
My 600-lb Life alum Brianne Dias had one of the most heartbreaking storylines in the show. She appeared in Season 7 and weighed nearly 750 pounds. The Oregon native struggled a lot with herself, leaving her no other option but to seek Dr. Now's help. She moved from her home state to Houston to have easier access to the bariatric surgeon. However, she wasn't expecting the unfortunate events during her journey. Nevertheless, she was able to bounce back and is now thriving in life. Keep reading to see what she's been up to this year.
My 600-lb Life: Brianne Dias' Heartbreaking Story
Brianne suffered a painful loss during her weight loss journey. She was able to lose 345 pounds during the show, which qualifies her for bariatric surgery. But in 2021, TLC revealed that her skin removal procedure was delayed due to her pregnancy. Unfortunately, she had a miscarriage. Dias still had her surgery despite her loss. Aside from that, the My 600-lb Life alum and her husband, Rick, divorced.
Brianne Continues To Shed Weight
Despite her heartbreaking past, Brianne is still aiming to reach her weight loss goals. She's been documenting her journey on social media. Many of her posts also feature her outdoor activities with her friends, which is something that she struggles with. The former My 600-lb Life star also revealed in an interview with TVSHOWSACE that she got a job at a local hospital and is thinking about studying at a nursing school.
Additionally, she revealed auditioning for the singing competition show, The Voice! It's clear to see that Brianne Dias found new confidence and happiness with her weight loss. She was also blessed with a new family after her tragic past.
My 600-lb Life: Brianne Dias Remarries And Is Now A Mother
Brianne remarried to a man named Chris in 2021. They later had their own child, a baby boy named River, in January 2022. Since then, the loving mother has been uploading sweet photos of her child on social media. Not much is known about her husband. But it seems they love to go on outdoor trips with their son.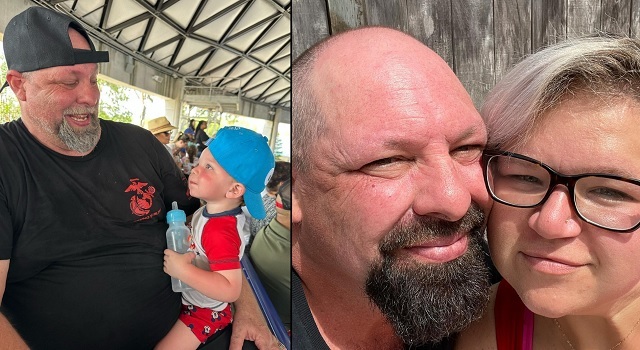 Brianne Dias' transformation continues to impress fans. She also used her story to inspire others. Back in May, the My 600-lb Life alum shared a lengthy message talking about how she hated the old version of herself. But despite all her negative sides, she believes that she has been a warrior who is willing to fight for her goals and for the people she loves.