Latest posts by Michael Malley
(see all)
90 Day Fiance star David Tobrowksky loves to share wholesome updates with the fans. Most of the time, David shares adorable clips and pictures with his wife, Annie Suwan. Many are also praising the two for all the things they've been doing in Thailand. Annie has clearly been relishing every moment she has in her home country by helping those who are in need. David, on the other hand, made headlines after deciding to become a monk. Now, David is back to share another update for the fans. This time, David is sharing a piece of heartwarming advice about grandmothers.
90 Day Fiance: David Toborowsky Shares Heartwarming Advice About Grandmothers
In a social media post, 90 Day Fiance star David Tobrowosky shared a heartwarming message after spending time with Annie Suwan's grandmother. According to David, people should always relish all the time they have with their grandmother. "Her mind is not what is was but still glad we still have her and she can get some joy from seeing us. Treasure each moment in life as tomorrow is not guaranteed," he added. It's clear to see that David truly cares for Annie's grandmother. Fans also took to David's comment section to commend David's sincere love for Annie's family.
David's Journey As A Monk
90 Day Fiance star David Toborowksy has been successful on his journey to becoming a monk. Annie Suwan has been sharing clips from David's recent servings as well. It also appears that David has the support of Annie and her family. At this point, David has yet to share new stories about his journey to becoming a monk. But he made it clear that he's enjoying it a lot.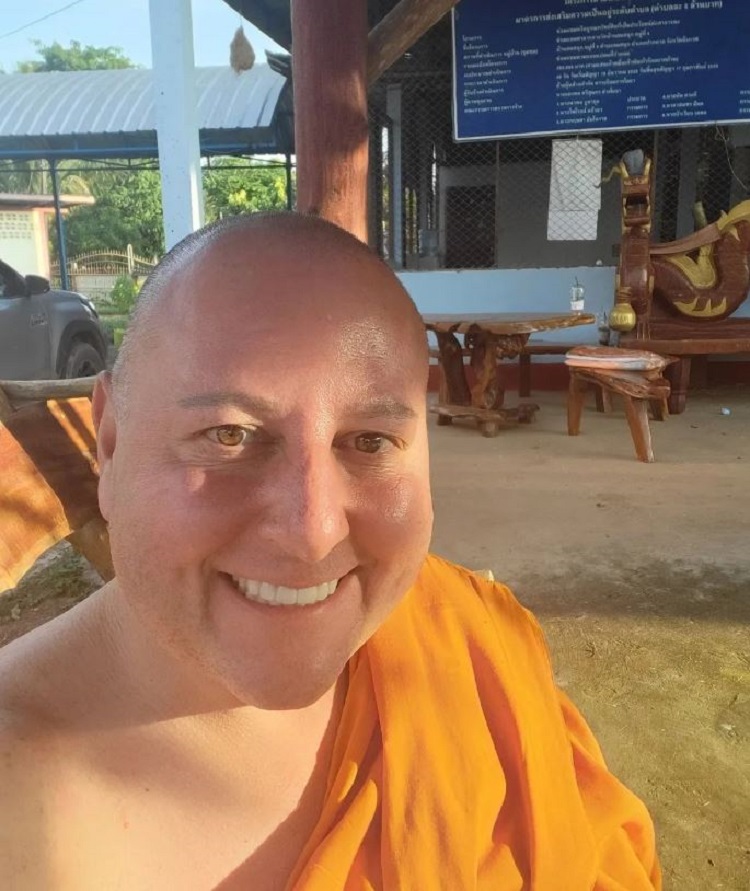 90 Day Fiance: Annie Suwan Shares Adorable Bonding Time With Sister
Annie Suwan also left the fans in awe after sharing her adorable bonding time with her sister, Amber. Apparently, the two showed off their dance moves, and fans loved it. Some fans also took to the comments section to talk about their similarities. Others also praised their strong relationship. This wasn't the first time Annie and Amber left the fans in awe. At one point, Annie shared a clip of Amber getting emotional after receiving a new phone from her.
It's clear to see that Annie and David Toborowsky are one of the most popular TLC couples today. Fans are also hoping that TLC will continue to give them projects, especially now that a lot of things are happening to the couple in Thailand. Would you like to continue to see more of them in the near future? Let us know in the comments below.
Come back to Entertainment Chronicle for all your TLC updates and news.