Latest posts by Michael Malley
(see all)
Sister Wives fans have been keeping their eyes close to the plural family over the past few months. Apparently, things have been falling apart in the plural family due to Christine Brown's decision to leave. Kody Brown has shown his frustration toward Christine in recent episodes as well. But aside from Kody and Christine's struggles, fans have been noticing the sudden absence of some kids. One of them is Robyn brown's son, Dayton, who hasn't been seen throughout Season 17.
Sister Wives: Robyn Brown's Son Dayton Escapes Plural Family?
Sister Wives fans from Reddit discuss the sudden absence of Robyn Brown's son, Dayton, in Season 17. According to some, it seems that Dayton is no longer interested in filing to proceed with living his own life. Others agree and pointed out Gwendlyn Brown's statements about Dayton becoming busy in college. Meanwhile, some think Dayton is starting to realize the negativities that the show has brought to his family and no longer wants to take part in it. There are also speculations that Dayton is still living with his parents, Robyn and Kody Brown, fueling the rumors that he just doesn't want to be in the show anymore.
The Kids Are Stepping Away?
Aside from Dayton, Sister Wives fans also pointed out the increasing number of Brown kids wanting to step away from filming. One of them is Logan Brown, who's been living a private life with his wife, Michelle Petty. Others also pointed out Aspyn Brown's decision to stay away from the cameras. Meanwhile, fans are hoping that the kids' recent behavior will be a wake-up call for Kody Brown to finally fix his struggling family.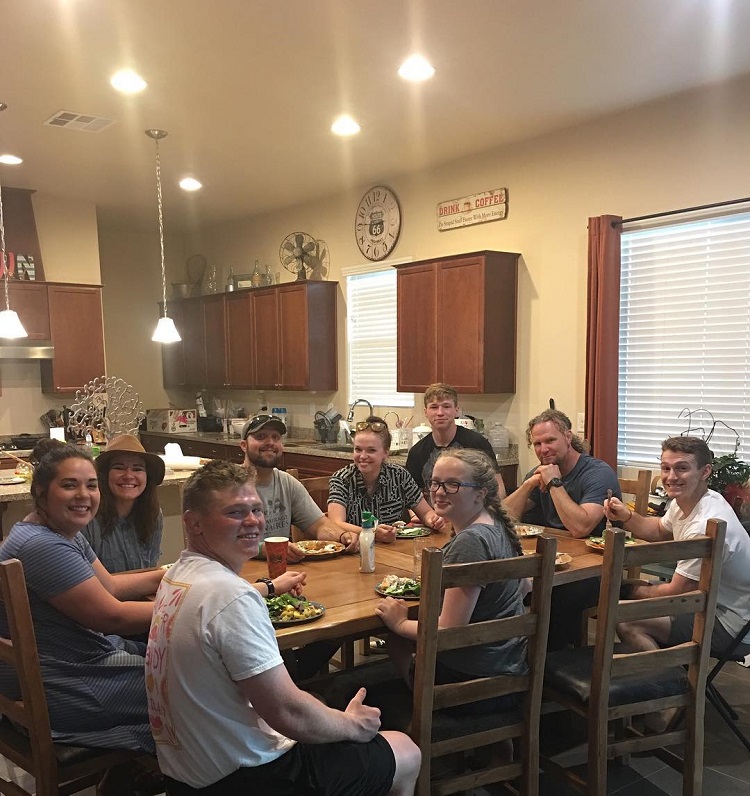 Sister Wives: Gwendlyn Brown Takes The Spotlight
Sister Wives star Gwendlyn Brown is the complete opposite of her siblings who wanted to step away. Apparently, Gwendlyn has been taking all the opportunities she can get to stay in touch with the fans. She even launched a Q&A on Patreon where she answers some of the most popular questions from the fans for a small price. Most of the time, Gwendlyn talks about Kody Brown and his unfair relationship with Robyn Brown. She's been sharing details about the family behind the cameras as well, and fans are hoping that she will continue to do such things.
Season 17 has been breaking the hearts of the viewers as they watch Christine's final moments with the plural family. It's clear to see how dysfunctional the plural family has become in recent years.
If you are looking for more Sister Wives news, come back to Entertainment Chronicle for all your updates.