Latest posts by Michael Malley
(see all)
90 Day Fiance star Jovi Dufren loves to share updates about his family. Fans have been praising him as well for his newfound maturity. According to some, it's noticeable how Jovi no longer parties and drinks with his friends. Instead, he's been spending most of his time with Yara Zaya and their daughter, Mylah. Now, Jovi is back to share another update with the fans. This time, Jovi shares what he loves the most during their vacation in Prague.
90 Day Fiance: Jovi Dufren Shares What He Loves The Most In Prague
In a social media post, 90 Day Fiance star Jovi Dufren shared an adorable picture with his family during their vacation in Prague. Jovi also talked about some of the things he loves the most in Prague. "love their goulash, of course, the beer, and just walking around old town. I love how much of it is closed off to traffic, safe to walk around with kids," Jovi said. "Definitely one of the top cities to visit in Europe," he added. It's clear to see that Jovi and his family are having a blast in Prague. Some fans also interacted with Jovi in the comment section to give his family good spots to visit around Prague.
Jovi & Yara Ending Up In Europe?
90 Day Fiance stars Jovi and Yara have been planning to move over the past few months. The two even argued during Happily Ever After? as Yara showed signs of wanting to stay in Europe for good. However, it seems that the two are just on a vacation and will eventually get back to the US. At this point, Texas and Florida are on the top list of Jovi and Yara's next possible home. Some also think that the two might end up in Los Angeles due to their luxurious lifestyle.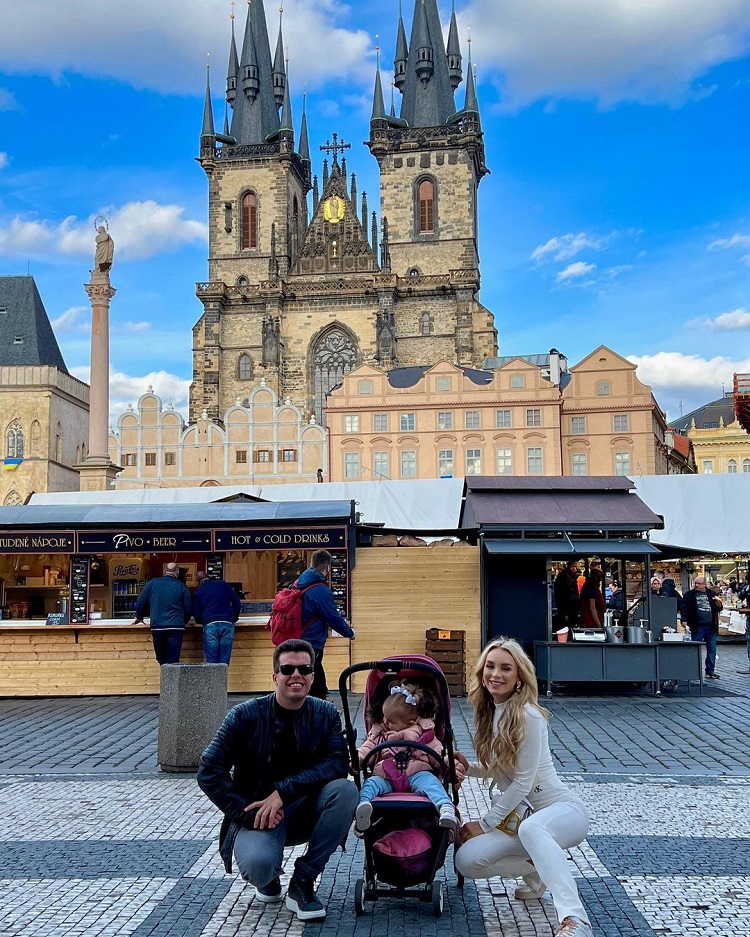 90 Day Fiance: Yara Zaya Shares Big Changes In Her Diet
Yara Zaya also took to social media to share a big update on her diet. According to Yara, she's no longer putting any sugar into her body. She also revealed that she doesn't have any pimples for the first time in her life since avoiding sugar, and she's planning to make a regular diet. Yara even shared a box of cookies she received for Thanksgiving but ended up not eating them due to her new healthy lifestyle.
It's clear to see that Yara and Jovi are having a blast in Prague. Meanwhile, fans are hoping that the two will finally come up with a decision regarding their plans to move as Mylah starts to get bigger.
Come back to Entertainment Chronicle for all your TLC updates and news.